Psych-rockers The Vryll Society are stepping out of the support-slot shadow in sumptuous style with a soaring new video, Getintothis' Patrick Clarke takes a gander.
It's been less than six months since The Vryll Society's first ever official gig, yet you'd hardly know it on the form of new video Beautiful Faces, an ambitious, mazing five minutes of forbidding riffs, hazy post-britpop vocals and a generous helping of psychedelic freakout pudding.
For most on the Liverpool circuit, The Vryll Society (under numerous spellings) will perhaps be best known for their ever-presence on the live stage, and though they're more often support band de facto than headliners in their own right, they've cultivated a reputation to precede them as essentially a guaranteed good gig.
Look no further, for example, than the fivesome's support slot with lightning-rising psych-poppers Blossoms at The Kazimier last month. The strongest of showings by all accounts, we've got an exclusive gallery of the night's proceedings down below.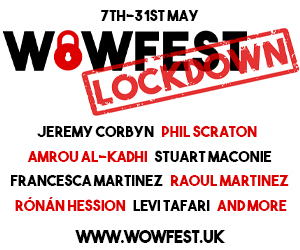 The best thing about the new video, then, is it proves there's many more strings to this society's bow than just a sterling live set, the track distilling everything great about their sound but with a crucial eye for the sophistication live performance can't allow.
It's a confident effort, louche and self-assured enough to allow whirling riffs their breathing space, driving, kraut-psych rhythms to take control and kaleidoscopic bursts of texture to flash atop the spine to enthralling effect.
What really underpins Beautiful Faces is simply it's flow, drifting effortlessly from oscillating riffs to a simmering, shimmering vocal and a glorious cacophony of interweaving melodics at its close. So tight, so hypnotic is this effort that the group's short lifespan feels nothing more than an afterthought.
This is modern psychedelic rock at it's best, yet as Psych Fest, an abundance of our Unknown Pleasures and more keep proving it's a sound that's very much a la mode. Indeed, it might be said that though undoubtedly sublime, The Vryll Society are still very much among their contemporaries.
Yet they're already showing their head above the parapet if the euphorics of their chorus are anything to go by, a soaring, seizing vocal hitting mountainous heights that many could only dream of being able to match, proof, should it even be needed that they're a group with something quite special in their arsenal. When it's unleashed in force, heads will almost certainly roll.
Vryll Society live with Blossoms at The Kazimier: Pictures by Getintothis' John Johnson
Comments
comments