Easing into SXSW with a 26-hour first day, Getintothis' Peter Guy reports from downtown Austin, Texas.
SXSW Diary Day One
'What you here for, son?'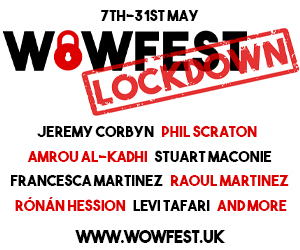 Immigration looked as wide-eyed and baffled as us as we landed in Austin, ready for our ten-day SXSW adventure in Texas. A 14-hour round trip via Atlanta, saw us touch down around 6.30pm local time, before being picked up by Lee Ann, our host for the weekend.
The sights, tastes and sounds of our first evening included a fish, beef and pork taco dinner in South Austin at Maria's Taco Xpress accompanied by the blues-country covers of Leeann Atherton (Miss You had the diners to their feet in uproarious appreciation) followed by a trip to Austin Beer Garden Brewing Company's vast shed-come-brewing barn complete with rock & rollers The South Austin Moonlighters; their closing In My Time Of Dying, Whole Lotta Love into White Denim medley was a real treat. Beverages for the evening included bottles of Shiner, bavarian-style Hell Yes and Day Trip pale ale.
We called it a night around 2.30am on 2538 Guadalupe St after visiting The Hole In The Wall – a cracking dive bar strewn with Texan residents soaking up the sounds of Eve & The Exiles; imagine Patti Smith fronting Sleater-Kinney.
Getintothis SXSW Jukebox:
Yeasayer: All Hour Cymbals, Rolling Stones: Some Girls, Steve Gunn: Way Out Weather, Paul Thomas Saunders: Beautiful Desolation, Six Organs of Admittance, Hexadic, Jlin: Dark Energy.
Follow us on Twitter for more updates, y'all.
Comments
comments