Getintothis' Patrick Clarke heralds the return of a Psych Fest favourite, finds a London band beating Thom Yorke at his own game, and reveals his most joyous find yet in this week's new music round-up.
As has been much rambled-upon by all who were (and can actually remember being at) Liverpool Psych Fest last year, it really was something else. A towering, kaleidoscopic monolith over the year's musical calender that's searing impression whose scars still show in all who survive.
Amongst all the high-cultured hedonism and death-defying debauchery, though, there was one group, aside from Goat of course, who still managed to raise a greasy-mopped head above the rest for this reviewer's attentions, namely Swedish foursome Les Big Byrd
"…simply magnificent, one of the day's indubitable highlights. Hints of a Screamadelica aesthetic meet Brian Jonestown's penchant for stirring momentum, while Berlin-era Bowie-esque synths stab at an angle atop a thick, krautrock rhythm for a result that's nothing short of rapturous" rhapsodised this reviewer at the time, and a post-comedown exploration of their debut album They Worshipped Cats was equally magnificent.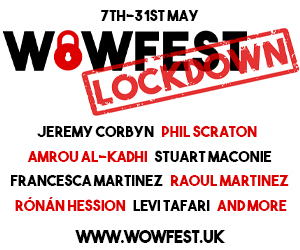 They've carved out quite a name among those in the know, which might slightly blunt the purpose of this column of mine, but they've also got a new tune out – a banger, predictably enough – and I'll be damned if I don't include it.
The Summer Ends Tonight is a spikier effort than their aforementioned debut LP, but though the guitars are sharpened and vocals more prominent, everything that makes the band magnificent is still there. From the pounding whir of the rhythm section to the choreographed swirls of hypnotic reverb, it's nothing but another triumph in a seemingly infinite series.
London quartet Lunacre are a little more refined on new single Engine, plumping for suave, sophisticated grooves and impeccably spacious production that lends gravitas to a slick, Yorke-esque bassline, offset tumbles of electronica and an assuredly-detached vocal.
The group find their closest contemporary in the aforementioned Radiohead honcho – many of the group's atmospheric quirks very much in tune with the Atoms For Peace aesthetic – but rather than just aping the Oxford polymath they take away a feeling of polish beyond their years, this being just their fourth original track to surface. Add to that a generous infusion of influence from elsewhere (trip-hop, Madchester etc.) there's an abundance to enjoy for its own sake here.
Finally, Cult Classic Records' latest release from Casablanca-based beatmaker Saib. – eight-track instrumental EP Ipanema – might just be the most joyous we've ever featured here in Unknown Pleasures corner.
Accented by the as-yet-anonymous auteur's love of all things bossa nova, the EP tingles with life lent by its Brazilian influences, vibrancy and texture dancing and glancing about a spine of charming, enticing instrumental hip hop, gallant flutes, debonair brass and smokey sax lending that air of sophistication to an already delectable effort.
It's worth noting, too, that for the next week, at time of writing, all proceeds from the purchase of the EP on Bandcamp – as well as all of Cult Classic Records releases – will go to relief efforts for the victims of the Nepal earthquake. The finest new music for the worthiest of causes. Need we say more?
Comments
comments