Between Worlds comes to the Bombed out Church next Saturday reminding us of the importance of equality and unity as Getintothis' Craig MacDonald finds out.
With the awful events this week in Nepal again showing not only how vulnerable we are but also how amazing the gift of human kindness can be, The Between Worlds event on Saturday May 9 aims to raise the awareness of equality and global unit and that regardless of our backgrounds we can together overcome social stigmas to create a more unified world.
Focusing on what brings us together, regardless of where we are from, instead of what could tear us apart. The hope of the night is to use art to help strike a cultural conversation of voices that can help to inspire others in a similar way.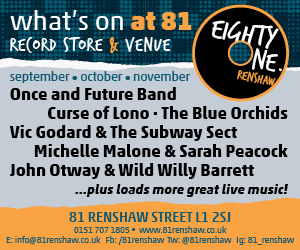 LIPA music student Sharif Osman will be hosting the evening of music, dance and poetry taking place in the welcoming arms of the Bombed Out Church. Featuring a number of acts from a various different cultures the night will include amongst others Ingrid Frosland, Nadya Shanab & N'Gonda.
The purpose of the evening's events in the Bombed Out Church is to raise funds for the charity MSF/ Doctors without Borders.
Founded in 1971, the Nobel Peace Prize winning charity helps to provide medical care to countries, like Nepal, that have also been torn apart by the tragedies of war and nature such as Sierra Leone, Syria, Haiti and Liberia and many others where help is not readily available.
The event promises to be another example of how in our city we can show that regardless of our race, culture, ethnical background, skin colour or gender, we can all come together to help make a difference to people's lives.
Photo from Facebook
Comments
comments