Getintothis' Paul Fitzgerald looks ahead to June date for Grant Lee Buffalo troubadour.
Californian songwriter Grant Lee Phillips brings his UK tour to Liverpool's Leaf Tea Shop on June 25.
Since disbanding his much respected 90s US alt-rock band, Grant Lee Buffalo back in 1998, he's busied himself in the intervening years in the studio, releasing seven solo albums between 2000 and 2012, as well as collaborations with The Jayhawks, Eels, and Robyn Hitchcock.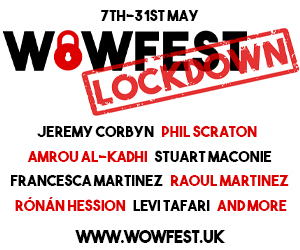 More recently, a co-headlining US tour with Giant Sand's Howard Gelb met with considerable critical acclaim.
It's a long way back to the 1993 release of the first Grant Lee Buffalo album, Fuzzy, which was lauded by Michael Stipe as the album of the year at the time. High praise indeed for a new band from college rock's high priest of Americana. The band then joined REM as support on their 1995 Monster tour.
Grant Lee Buffalo were forerunners for many of the US bands we see today, and are recognised by many as a hugely formative influence.
His last record, 2012's brilliantly meditative Walking In The Green Corn, was the result of some fairly intensive research into his own lineage, and finds him reflecting on his Muskogee ancestry, and focussing on imagery and perceptions based on the west. Work on the follow-up has begun in earnest, and is being recorded in Nashville.
His UK tour stops in Liverpool courtesy of Harvest Sun for what promises to be a great intimate gig at Leaf on June 25.
Comments
comments