Even if the weather doesn't stay sunny, the music will with Rebel Soul's Positive Vibrations and Africa Oye on the horizon, Getintothis' Zach Jones looks at the diverse jewel in Liverpool's crown. 
As sunshine toasts the streets of the city, Liverpool readies herself to host the perfect aural accompaniment. You would think an island sat between the Atlantic and North Sea, just west of Viking Norway would be an odd place to find calypso, reggae, dancehall and ska. But as British artists like, The Skints, Imperial Leisure and Hollie Cook dominant the reggae and ska scene worldwide, Britain readies herself for a new generation of soulful dazing and sunny melodies.
Liverpool is no exception, with this year already seeing Hellcat Records', The Interrupters grace a sold out O2 Academy. With an impending performance from Black Uhuru at the Kazimier, it seems the big names are pulling their weight in a city brimming with love for the music.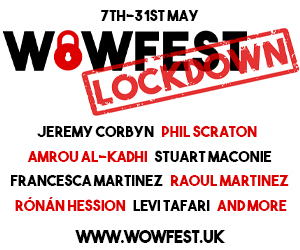 But it's not just the veterans making their yearly rounds, youngsters are picking up a microphone and joining in. Bolshy, The Fire Beneath The Sea and Old Radio are just a few of the names emerging from the city. Bringing with them positivity, melody and enough quality tunes to earn themselves slots at some of the UKs biggest gatherings, Blackpool's Rebellion and the crazed city of Boomtown.
It's an organic music scene that has continued to grow, where DJ's and bands alike take influence from Reggae music, creating their own brand, sound and scene. Where dead blends set themselves to create noisy ska influenced hardcore, Rub a Glove's DJs would rather add a 160 drum beat and swirling basslines. We're lucky enough to be surrounded by a city where these worlds meet, punk meets jungle, dancehall meets ska and the positivity, energy and love for it brings them together.
Where the UK has been gaining the attention of the world for the political xenophobia that has been growing in the run up to the election, many fear diversity in the country is threatened. With aggressive attacks by far right groups, the austerity of the last five years has led to a misplaced scapegoating of the 'non-british'. Where I would have a huge issue trying to describe to you what this model citizen the far right want is, little thought has been given to the impact that this xenophobic fascism has on culture.
It's about time we stopped degrading the name of immigration and instead celebrated it. Without immigration none of us would be in this country anyway, it's a fucking island. But with the spread of Islam came the gift of the guitar, from Asia came the accordion and from Ancient Egypt the tambourine. I guess Bez has more to owe them than he initially thought.
But it doesn't take a genius to see that our culture, our art and our music thrives on new sounds, new ideas and influences. Immigration is a catalyst for this, napalm for the creatives. Would we ever have had Madness, The Specials, The Selector or The Clash without Caribbean immigration?
But out on the streets of Liverpool, you would never guess that this turbulent political climate is happening. Where the suits in Westminster may bicker about immigration controls and speak of people as statistics, in the city the people take control into their own hands.
Only Liverpool can say it host the UKs largest celebration of African culture every year, and this year's Africa Oye will be no different. Whether it's Soul or Soukous, Afro Cuban or Acoustic music you love, Africa Oye has it to offer. Bringing Omar, Gordon Masiala, Derito and BKO Quintet to Sefton Park on 20-21 of June this year. It is one of those rare parts of the city that really helps to tell the naysayers, that Liverpool isn't just about Soundcity, The Beatles and Mathew Street. There is a whole host of artists, promoters and gig goers within the city, engaging in the wide range of music many never get a chance too. Gone are the days of making a punk band because you wanted to be a punk, being a mod band because you're a mod. We live in a city where the ska punks are Djing samba beats, and no one has clue what Phuxubtlety is.
But perhaps the team flying the biggest flag for tidal wave of new talent emerging from the Mersey is Rebel Soul, and their annual Positive Vibrations event. Now in its third re-incarnation, Positive Vibrations will be taking over Constellations on Saturday 13 June, a week before Africa Oye.
Bringing together sound systems and live bands, performance poetry to record stalls, Positive Vibrations is exactly that, a celebration of positivity within Jamaican music.
With Ska heavy weights King Porter Stomp headlining alongside Conscious Youth, Bolshy, Cut Capers, Samsara and Jeramiah Ferrari, the line up couldn't be stronger. But there is more to these events than just the line-up. As I said, this is a celebration. Tough times make for good music, and five years of austerity seems to have done that. We're surrounded by incredible talent taking from the best parts of our culture. Celebrating and embracing, rather than turning on one another.
People come together in our city every year and host these incredible events to not just commemorate and respect cultures from around the globe, but to enjoy them as well. That's the bottom line here, because ultimately there so much to explore in the world, that all xenophobia does is limit you. We're lucky in Liverpool to have one united music and art scene, regardless of gender, class, ethnicity or your favourite member of Steps. Love music, Hate Fascism.
If you're interested by some of the events mentioned this article, catch them here:
Positive Vibrations Volume 3
Feat: King Porter Stomp, Cut Capers, Bolshy, Conscious Youth & more
June 13 – 14 – Constellations – 14:00 – 02:00
Africa Oye
Feat: Omar, Gordon Masiala, Derito, BKO Quintet & more
June 20 – 21 – Sefton Park – 12:30 – 21:30
Comments
comments