With Mick Head's magnum opus set for a long-awaited re-issue, Getintothis' Paul Fitzgerald contemplates the beautiful magnificence of The Magical World Of The Strands.
Sit down with any fan of Mick Head's work. You'll no doubt discuss the Pale Fountains, Shack, the lost tapes, the newer material he's recently been recording under the Red Elastic Band moniker, the chaotic and often unbelievable back story of missed opportunities and dashed hopes, the brilliance of the classic Waterpistol album, the line up changes, the times he forgets the lyrics, the 25th anniversary Paleys' reunion gig at the O2 a few years back, the gigs as Arthur Lee's band. The massive highs and crashing lows of a chequered and colourful career.
One thing's certain though. You'll be united in your love of the album that many regard as his most important work, The Magical World Of The Strands. A work of such inherent and intrinsic beauty, which was initially released, almost accidentally, and by limited edition release, in 1997.
This album, which is actually a collection of monitor mixes, and sketches of ideas, is widely regarded by many as Mick's greatest work. Him and brother John put the album together after having played and worked with long time hero, and massive musical influence, Arthur Lee, whom they toured with when he re-launched his career after a stint in prison. As with much of Head's work, Lee's influence is as clear here as those of Simon and Garfunkel, Burt Bacharach, and the first Paleys' album, Pacific Street.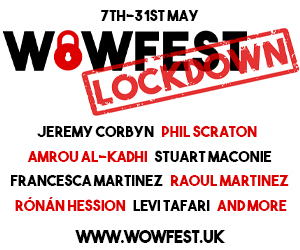 Recorded in Liverpool and Sheffield during 1993 and 1994, there are so, so, many stand out moments here, and as with many classic albums, each listen brings fresh new moments, new layers uncovering themselves. Listen to the beautiful, shimmering Something Like You, and you'll hear one of the finest love songs ever written, while X Hits The Spot openly depicts his much discussed addiction problems, which he was at the depth/height of during the recording of this fine record.
There's a nod to Waterpistol with the inclusion of a reprise of Undecided. John Head's involvement, as well as providing his usual inspired psyched-out guitar work, also brings us the simple magnificence of Loaded Man, a stunning song, recorded in one take. Shack drummer Iain Templeton's signature jazzed up drums lend a freedom and lightness to the whole of this album, allowing the layering of Mick's delicate finger-picking, and the string arrangements and flute to give width and depth. The NME has variously referred to Head as a "lost genius" and "our greatest songwriter", and it's often easy to understand why when listening to this, Head's magnum opus.
Now, 18 years after its initial, almost surprise release, The Magical World Of The Strands is to be re-issued on 17 July, and this time is accompanied by a new release, The Olde Worlde, a collection of out-takes and demos from the original sessions.
All your Michael Head loving mates will have their copies on order. No doubt. Do yourself a favour, order yours now.
Comments
comments