Oh Danger is the latest number by the Widnes songwriter, Getintothis' Peter Guy salutes her bold return.
It seems like quite the journey to have reached this point.
So omnipresent is Natalie McCool in the Liverpool creative arts scene you'd be foolish not to treat each new release with the respect it deserves. For this young Widnes-raised songwriter has pretty much been baring her talents in public since studying here as a teenager. Yet with each track the fruits of her labour intensify and reveal an artist in bloom; stronger, bolder, better.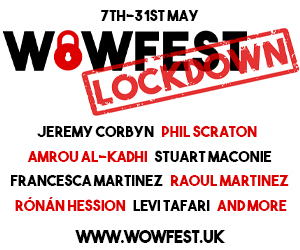 Oh Danger, her latest offering since the jerky-electro shuffle of Pins (released back in January), continues her partnership with producer Dave Berger (Outfit) and simultaneously the upward curve started back in mid-2014 with the tribal Celtic thumper, Wind Blows Harder. Yet there's more subtlety at work this time round, layers of understated instrumentation feather around double-tracked vocals and radiating 80s guitars resulting in a track which is both steely and yet tinged with sadness.
It recalls the likes of Jessie Ware, Samantha Urbani and perhaps even Låpsley at her most pronounced. With it's sudden finality it'll have you reaching for the repeat button.
Natalie plays Sebright Arms in London on July 21.
Comments
comments