Armed with a more grown-up and self-confident sound, Getintothis' Paul Higham looks forward to Kitty, Daisy & Lewis bringing their modern roots music back to Liverpool next February. 
Kitty, Daisy & Lewis certainly like to keep things in the family. The London-based band are primarily comprised of multi-talented and multi-instrumentalist siblings Kitty, Daisy and, well, Lewis. As a live outfit they are joined onstage by their parents Graeme Durham and Ingrid Weiss who augment the trio's increasingly eclectic roots-based sound with guitar and double-bass.
When family members form bands at such a formative age two things often come to mind. Firstly, how long they will endure and withstand the increasing temptation to spread their wings and fly free from such familial restrictions and to forge their own identity as individuals. Secondly there remains the lingering suspicion that such family enterprises allow their parents to vicariously live out their own thwarted dreams through the lives of their children.
With Kitty, Daisy & Lewis last having played Liverpool five years ago, it is clear that this is an enduring family enterprise that has successfully survived the transition from super-talented kids to young adults all the while retaining the spirit of familial bonhomie. Given the group's longevity, it seems somewhat churlish to level the second charge at their door.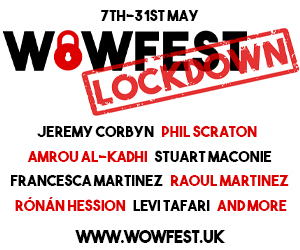 There is an infectious spark to their playing and a clear love of what they do. This must come deep from within the trio themselves. For if they owe their love of the type of music they play perhaps to their parents' record collections, with every passing year it is apparent that this is very much now their love and not something that has been thrust upon them.
Indeed, this is more than just an affectation. Lewis is a collector of 78rpm records and has constructed a home studio comprised solely of vintage recording equipment. Such is their commitment to their art and its authenticity the band do not use any modern recording equipment or computers when laying down their sounds. Where much modern vinyl is initially digitally mastered then converted into analogue, enthusiasts can rest assured with Kitty, Daisy & Lewis the sound is solely analogue.
The forging of their own identity is apparent on recently released album, The Third. Produced by Mick Jones (as well as featuring the legendary guitarist as an additional band member, no less), the album reveals greater confidence and a willingness to stretch beyond the limitations imposed by roots music. The result is a bolder and more eclectic sound; a deft combination of more modern sounds with the blend of soul, country and RnB for which they have become so renowned.
With their legion of celebrity fans and a series of high-profile support slots, Kitty, Daisy & Lewis are clearly a force to be reckoned with in the live arena. The band have recently played a raucously received show to a sold out crowd at Camden Town's Electric Ballroom so this Liverpool date will no doubt be eagerly anticipated.
Kitty, Daisy & Lewis will play Leaf on Thursday February 4 2016. Tickets are available here.
Comments
comments