The summer was only just thinking of arriving when Getintothis' Paul Fitzgerald stepped into Leaf for an evening in the company of two fine storytelling songwriters and one groovy promoter.
We strolled upstairs at Leaf on a warm, early summers eve for a night of acoustic grooviness, courtesy of the ever groovy Harvest Sun Promotions, arriving just in time to see the beginning of a powerful set by tonight's support, John Joseph Brill, here delivering the goods from his recent EP, Pieces, as well as new, and as yet, untitled work. Brill's lyrics, dropped on us by that massive baritone throb of a voice, are skilfully woven together with a beguiling wit, often reminiscent of Jaqcues Brel. Tonight, with only guitar and keys as accompaniment, its easier to stand in the shadow of these songs and to see them revealed in all their picked apart glory. The title track from Pieces is dark, ever so slightly menacing, and shows Brill to be an exceptional and extraordinary songwriter, with much promise.
Its been more than twenty years since Grant Lee Phillips was in Liverpool and he's more than happy to be back. He bounds onto the stage with all the energy of a little kid eager to please the audience of teachers and peers at the end of term show. He's all smiles and, according to him, its Full Denim Thursday. In Phillips' world, that's a thing. He wears it well, though.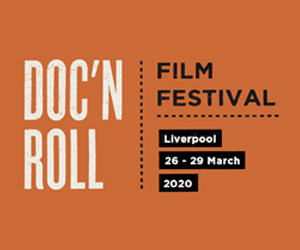 In the UK for a brief tour, and a Glastonbury appearance, he's happy to mix the set up, according to what the crowd want to hear in addition work from his last album, Walking In The Green Corn, the title track of which is a beautiful stand out piece here. Phillips is a true American storytelling songwriter. And on that recent album, he discusses his Native American lineage and the influence it's brought to his life and work. There were moments of beauty as well as much humour from the man, who squirms and twitches his way through a back catalogue stretching back twenty plus years, to when Michael Stipe was describing Grant Lee Buffalo as 'the best new band in the country'.
Just before an impressive and heartbreaking version of The Beatles' Help, where he skilfully reduces that famous lyric down to the desperate plea it was always meant to be, he recalls the first time he was in Liverpool. He confesses he often wishes he was the fifth Beatle and that while Harrison took the shy, sensitive role, and Lennon the wise-arse angry young man, he saw himself more as 'the lactose intolerant Beatle'. Another highlight was See America, from 2001's Mobilize album, recounting the tale of his first trip east to get lost in New York. Again, the story told with a fascinating sensitivity, and dispatched with gentle humour.
The encore takes the shape of the crowd yelling song titles, and Phillips claiming to have no memory of them before leaping head first into each one and playing them immaculately. After an hour hanging out with the crowd he's Glastonbury bound and many of us are left hoping it's not another 20 years before his next visit. He's a cool man, Grant Lee Phillips, good company. It'd be a crying shame for him to leave it that long again.
Photos by Getintothis' Glyn Akroyd:
Comments
comments