Having only just scraped her jaw off the floor from Richard Dawson's performance earlier this year at the Shipping Forecast, Getintothis' Vicky Pea can't hide her enthusiasm for this visionary union.  
Next month the Kazimier could well be a wall to wall parade of amazed faces – jaws gaping and eyes unblinking – as Newcastle's Richard Dawson and Georgia's Asiq Nargile showcase a union of visionary storytelling.
Together they seem to make an unlikely pairing, coming from contrasting walks of life, but as bold and creative artists they both transcend the everyday mundane to create a unique and engaging experience for their audience.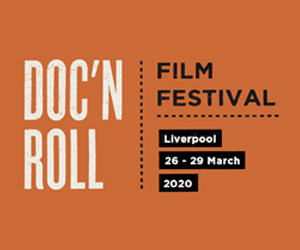 Dawson will expect to unsettle and enrapture in equal measure as he did earlier this year at a capacity Shipping Forecast with an arsenal armed with traditional folk tales, stories of everyday surrealism and a voice that often needs no amplification.
Asiq Nargile, who first met Dawson at last years Tusk Festival, will represent a cosmopolitan portrait of old Tbilisi heritage with expressive folk poetry accompanied by bursts of virtuosic Saz – a traditional long neck lute – with what we hope to be an elusive and hypnotic performance which encompasses body, mind and voice.
If you weren't already sold, Liverpool ensemble Ex-Easter Island Head have also been added to the bill where they will no doubt put their own take on this exquisite evening.
Richard Dawson and Asiq Nargile play The Kazimier on September 16.
Comments
comments