This week's new music round-up from Getintothis' Patrick Clarke features a sublime electro spin-off from members of Lambchop, Mac Demarco's ex-guitarist rebuilding his life in style and a collapsing careen of Florida Rock 'n' roll.
There are certain cities where musical reputation looms large. From Merseybeat to Madchester, to those unacquainted to the diversity and nuance of a particular scene, its easy to make assumptions.
An outsider might expect a side-project from members of Lambchop, for example,  torchbearers of supreme alt-country in 1990s, to bear at least some resemblance to the tradition of their fellow Nashvillians, and indeed their former selves.
HeCTA, the new guise for Lambchop's Kurt Wagner, Scott Martin and Ryan Norris, defies such a tired assumption. Fueled by industrial pumps of vintage electro, the group hit heights not dissimilar to Future Islands' more somber moments, Wagner's vocal carries the same emotive clout that made his chief project's best outings so utterly serene, yet rests just as easily atop a melancholy wave of synth as it does the knife-edge tenderness of Lambchop's delicate acoustics.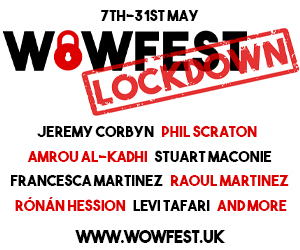 Homeshake, the project of Montreal-based Peter Sagar, is less of a side-project, given that his time as Mac Demarco's touring guitarist left him, according to his press release at least, plagued with loneliness and aching to return to his hometown and rebuild a life lain to waste by rock 'n' roll excess.
On Heat and Faded, the first two tracks to appear from Homeshake's second LP Midnight Snack, to be released September 18th, it's easy to hear a drifting melancholy to complement the process of reclaiming that which is lost. Taking a newly synth-led bent, there remains a Demarco-ish drift to the tracks' woozy rushes, though its a more tender blend than his former leader's, underpinned by delicate, soulful pop and a vocal that's nervous in all the right ways.
Florida-born rockers The Ukiah Drag, finally, are anything but delicate, their latest effort Criminal Authority careening its way along the border of collapse. Crude jabs of synth and a buried vocal back stabbing riffs and grinding hooks of guitar on a tune that, though is essentially just a three-minute cave-in, remains brilliant for the extent of its implosion.
Comments
comments