Somewhat under the radar, indie label and promoters Communion Music have been showcasing up and coming music prospects on a bi-annual basis with their New Faces tour. Getintothis' Tom Konstantnowicz has the deets on the latest set of shows.
Communion Music is gearing up to take its New Faces tour on the road again, rolling into Liverpool's Studio 2 on November 20 for the second night of seven dates across the UK.
This autumn's instalment features hotly-tipped duo Seafret, jangly guitar-pop merchants Flyte and singer- songwriters Dan Owen and Jack Watts as the four newbies thrust into the limelight.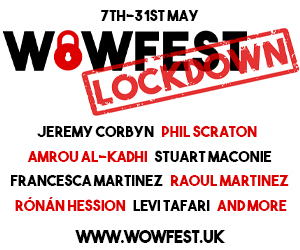 The class of 2014 have fared pretty well over the past year, with Amber Run and Kimberly Anne especially, gaining widespread airplay and sell-out shows of their own.
Flyte supported Lucy Rose at her Academy 2 show, read our review here
We highlighted last week, with regards to the NME Awards tour, the lack of female representation in these kinds of series'. Just like the re-vamped music mag, Communion have opted for a male-only roster this time, reflecting pretty harshly on the level of female talent around at present.
Unlike NME though, whose Awards tour snubs Liverpool yet again, Communion's New Faces can't get enough, returning for the third time.
Politics aside, these shows have proved a decent indicator, almost everyone to have played previously has gone on to better things and bigger venues. You never know, it might be the last opportunity to see these four acts in confines as intimate as those at Studio 2.
The night is close to a sell-out but tickets can still be purchased, here.
Comments
comments