With dreadful events in Paris fresh in the mind, Getintothis Peter Goodbody is rather glad he ventured out to see Kelley Stoltz somewhat overshadowed by two standout support acts
This happened before the shit hit the fan and a few days before Kelley Stoltz was moved to tell his followers on Facebook it was "OK to stay home rather than risk going to a gig – somewhat compelled to say we play music tonight in Bristol UK – a free show at the Golden Lion on Gloucester Rd. But if you'd prefer to stay in with loved ones I wouldn't blame you."
A few days later he was playing gigs in France. He gets our vote.
Something of a tribute to the spirit of Paris, read our Lost Liverpool #4: Lost in France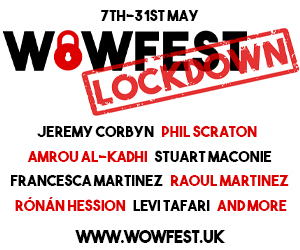 24 Kitchen Street was pleasingly busy when we arrived for the start of the Dirty Ghosts who rattled through a kind of rocky electronic set. Played with skill and enthusiasm, laden with catchy hooks, this was to turn out to be a highlight of the evening. The three piece mostly played material from their recent album Let It Pretend – the title track and Quicksand Castle being stand outs.
Next up were The Cubical. They give it everything. Proper blues, rock, more blues, more rock. You get the picture. You've probably seen them before anyway and know what they do.
Kelley Stoltz had a hard couple of acts to follow and it's debatable whether he managed it. For sure, he has the skills and the stage presence, but whether he has the material isn't clear. He's a bit too eclectic – some songs good, some less so. The audience was happy, and his rapport with them went down well, though, so we'll defer to them. A good night.
We're glad we didn't stay at home.
Pictures by Getintothis' Peter Goodbody.
Comments
comments