The next big thing or destined to be fotgotten? Getintothis' Nick Maw checks out the Londoners at The Kaz.
Whether you side with other publications and view them as pioneers of a new era of garage rock, or see them as more of a messy Frankenstein's-monster of other bands, Palma Violets continue to prove popular. Take The Libertines, The Clash and The Vaccines and throw them all into a noisy blender and you'll arrive at something sounding like Palma Violets.
Their gig at The Kazimier is a typically raucous Palma Violets affair, with frontmen Samuel Fryer and 'Chilli' Jesson thrashing themselves around the stage as fiercely as the crowds do.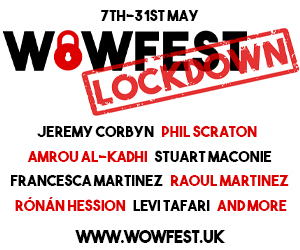 Yet, before all of this, comes Georgia Barnes, under the alias GEoRGiA, a fellow Londoner, but with a completely different musical style. Her rudimentary Meg White-esque drumming and somewhat primal vocals are accompanied with rich, bassy synth.
Although a solid performance throughout, there are several moments during the set where the songs seem to fall into place and you can't help but smile at how nice it all sounds.
GEoRGiA's signing to Domino records is a testament to her song-writing, and, if so-called post-grime can sounds this good, I'm all for it.
Palma Violets don't mess around before starting when they arrive on-stage, and nor do their audience. Although the Kazimier is close to full, most wisely stay on the fringes, away from the fervent crowd.
NME's 2012 song of the year, Best of Friends, and Danger In The Club from their latest album with the same name, are catchy and entertaining to hear played live. After these highlights, it starts to get difficult to draw more conclusions.
Their passionate performance is somewhat overshadowed by their disappointingly formulaic songs: as an outsider, it's difficult to know how the fans actually differentiate between songs in order to sing along.
For their fans, Palma Violets' show is exactly what they will have wanted: a chance to experience the boisterousness of their performance and let loose in the crowds. However, there is little substance for one wanting to simply appreciate the music without throwing themselves around.
Pictures by Getintothis' Tomas Adam
Comments
comments