With the Liverpool Funk and Soul Club bringing local legends to the venue at Grand Central Hall, Getintothis' Shaun Ponsonby reveals all. 
Liverpool legends The Christians are playing a homecoming performance at The Dome, Grand Central Hall as part of the Liverpool Funk and Soul Club.
The Christians, whose hits include Words and Forgotten Town, along with covers of the Isley Brothers' Harvest For The World and Gil Scott-Heron's The Bottle, are one of the city's biggest ever soul bands. They surprised this writer at the LIMF event The Revolution Will Be Live with a solid, assured performance that managed to cut through the terrible sound at St George's Hall.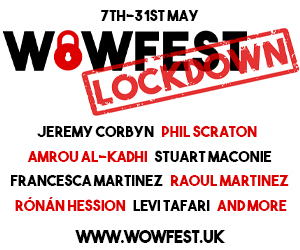 Can Liverpool lead a funk revival?
The Liverpool Funk and Soul Club specialises in bringing the finest and most renowned international funk, soul, brass and afrobeat acts to Liverpool. They have recently been responsible for hosting recent performances by Hot 8 Brass Band, The Apples, Blackalicious and Ghostpoet, amongst others.
They are also the minds that brought us Fiesta Bombarda, Bam!Bam!Bam! and The Kazimier Funk & Soul Klub. The Liverpool Funk & Soul Club is their latest venture, an extension of the latter now that The Kaz is no longer with us.
Liverpool Funk and Soul Club Presents The Christians takes place at The Dome, Grand Central Hall on Friday, July 1.
Comments
comments