'The bastard love-child of Motörhead and Poison Idea' and the latest hell-raisers on the scouse sludge scene Sheer Attack have gotten Getintothis' Zach Jones all excited.
Following a storming show supporting local punk n roller's Down and Outs at Maguire's in December, Sheer Attack seem to be picking up momentum as we enter the New Year. With more shows announced in Liverpool, supporting Denim & Leather, and Leeds, the skate punks are wasting no time leaving a trail of whiplash and tinnitus across the North.
Comprised of members, and ex-members of SSS, Salem Rages and Mind Mountain (among others) the riff driven four piece have the subtly of a wrecking ball and the weight of 10,000 of them.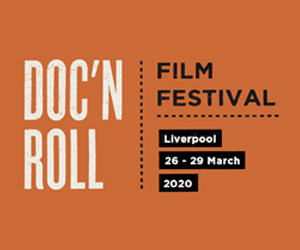 With absolutely no material out, and no way to hear them other than camera phone videos on Facebook, it's well worth investing in a ticket to go and fill up on your monthly aural abuse. With that being said, the photos surfacing of what looks like either studio sessions or the terrorist occupation of large amounts of audio equipment, seem promising. If their previous projects are anything to go by, there never seems to be a stream of releases, rather a trickle of absolute gold. Quality over quantity. So for now, we wait.
If you remember the likes of The Plight and The Warriors, then we're not worlds away here. There's fast heavy riffs to slip a vertebrate too and leave you reaching for the Tiger Balm in the morning. Leaving us with yet another band to birth itself from the sludgy scouse scene. Sheer Attack are the bastard love child of Motörhead and Poison Idea with six arms, six dicks and six heads all screaming along to Sabbath.
Comments
comments