The Last Shadow Puppets play Liverpool Olympia in April, Getintothis' Jake Marley suggests their second coming is a very big deal.
In Alex Turner's own words: "the time has come again." Yes indeed, those two scallywags Turner and Birkenhead's Miles Kane are back – and despite the online rumour mill (which included several wags claiming to be Kane's flatmate spilling the beans) going into overdrive – it was all a bit of surprise. A rarity indeed.
While it was hardly a secret that the album was happening that initial dose came with no warning and that felt rather special. Well, that new look certainly raised eyebrows, anyway. There we were at 11.58pm in mid-January contemplating sleep ahead of a dreary Monday morning alarm call, when just as the clock ticked over to 12.01am and there it was – Bad Habits, the Last Shadow Puppets comeback song this writer had been waiting for – and it was a big deal. Why you may ask? There's probably a fair few of you asking that question.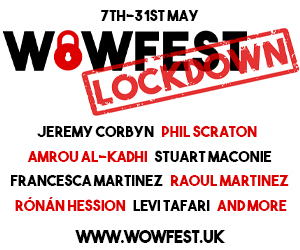 To answer that we need to cast our minds back some eight years to April 2008. Britney Spears was in meltdown, Madonna had just scored her thirteenth UK number one single and Amy Winehouse's Rehab swept the board at The Grammys. Feel old yet? Later that month The Last Shadow Puppets were born, fronted by the ever-blossoming Arctic Monkeys main man Alex Turner alongside his then relatively unknown cohort Miles Kane, front man of Wirral band The Rascals. The subsequent album The Age Of The Understatement was recorded in just two weeks over in France with James Ford joining the duo as drummer and producer alongside a full Owen Pallett-conducted orchestra.
After flying off the shelves (more than 200k records sold so far), the album was critically-acclaimed and nominated for The Mercury Prize, garnering plenty of media attention and the duo were thrust starry-eyed into the spotlight. The rise was quite literally meteoric.
I bet these tracks look good on the dancefloor – see which tracks make our Arctic Monkeys Top 10
These days The Last Shadow Puppets are a tiny bit iconic and fans have been scrambling for news on their return with an insatiable rapier like appetite. However, the goalposts have moved slightly in the eight years since Turner and Kane were knighted in indie-rock-n-roll majesty.
For starters Kane went off and made a name for himself with a solo jaunt joining forces with Britrock royalty Noel Gallagher and Paul Weller on two widely successful records; The Colour Of The Trap and Don't Forget Who You Are. Then there's Turner who could've packed it in after his debut album with Arctic Monkeys safe in the knowledge he had changed a generation while sleeping atop a bedsheet of 150 NME covers – instead he went on to amass a further four number one albums with Favourite Worst Nightmare, Humbug, Suck It And See and AM joining Whatever People Say I Am That's What I'm Not in going straight to the top of the charts.
Turner also wrote the soundtrack for Richard Ayoade's cult film Submarine in 2010, incidentally produced by James Ford. Overall then, the duo have amassed five records, plenty of female admirers, several hairstyles and an ongoing Google search trend since The Last Shadow Puppets were last a thing. Impressive eh? So what does all that mean for TLSP album two – what do we know and should 'we believe the aype,' as Turner famously drawled back in the day.
Although it's only the first cut and it's dangerous to judge from simply listening to Bad Habits alone, we're going to judge anyway. First of all there's only minor changes to personnel with Turner, Kane and Ford remaining the main trio and Owen Pallett supplying the orchestral power with his mighty string section. The one significant addition comes in the form of Zach Dawes of Mini Mansions who joins on bass having been part of the group's live setup in the past; Alex Turner's girlfriend Taylor Bagley also cameos in the video.
One significant change is in the style area, less of the shy, more of the arrogance; less of UK more of LA. The monochrome suit and bow tie styling has been given the boot in favour of colourful Ray Brown custom trackies and white slip ons. Turner's hair still slipped back and Kane sporting his newly acquired skinhead.
Musically the style has shifted too; shoutier, brash, in your face. Bad Habits oozes Miles Kane's Don't Forget Who You Are persona. Full of all his bad habits; energy, squeals, ooooo's and wooww's.
Those looking for dual, inter-changing vocals reminiscent of Separate And Ever Deadly and the like, well, this one's not for you – although we're sure the album will diversify and offer up something more to your taste. The big surprise is Turner being the one happy to take the backseat and soak up a mid-song harmony ; rare, refreshing, yet unpopular to many. The hooks are certainly still there with 'D'ya wanna slow dance' a real brainworm. This one however, has split many, some still dizzy from their return, some genuinely impressed and some feeling criminally underwhelmed, stating they struggle to "take Kane seriously" but for this writer that's part of his inner workings – he's not Alex Turner, nor should he be, he brings something whacked-out to the table and The Last Shadow Puppets simply wouldn't be The Last Shadow Puppets without it. The strings are in but is it The Last Shadow Puppets in a new light or a Miles Kane song with strings on top?
The 2016 festival circuit is booming – check out our one stop shop to the year's best events
We're of the opinion that this particular track required a Kane lead vocal angst. It's sassy as fuck and requires an aggressive lead, one that his Wirralian scouse twang duly provides. It's simple, but still entirely effective. Granted at first listen it's not up there with Standing Next To Me but they're evolving like all great bands do, time will truly tell this records' motives.
Forever live favourites, The Last Shadow Puppets played a two-hour-long set for BBC's Electric Proms at The Liverpool Philharmonic in 2008 (review) – a highlight of the year's gig calender. And following the recent announcement of their inclusion on the bill of America's Coachella in April they've now revealed a full UK tour calling at Liverpool Olympia on Saturday April 2. If it's half as good as their last city date – you'd be a monkey to miss it.
Update: You can now watch the video for the albums' title track Everything You've Come To Expect below (As of March 10th, 2016.)
The Last Shadow Puppets – Everything You've Come To Expect (Official Video)
Comments
comments