Following Trudy's triumphant scene-stealing slot supporting Hooton Tennis Club at The Kazimier, Getintothis' Paul Higham finds their youthful talents fully formed on Baby I'm Blue.
Picture the scene. It's one of the final ever gigs at a cherished venue whose legend will only grow stronger as time marches on. An excitedly expectant crowd had gathered in high-spirited triumphalism to celebrate Liverpool's latest musical success story. Yet heads were turned by the baby-faced, unbridled and raucously frenetic support act who threatened to overshadow the rags-to-riches, fairy-tale rise of Hooton Tennis Club.
Those in attendance will need little further introduction to Trudy and, to cap it all, they've now managed to turn quite a few heads with their latest single, Baby I'm Blue. An infectious and vibrant pop song that bristles with energy and tension yet is underpinned by an earnest fragility and an acute sense of the all-encompassing pain of love and longing.
Read our review of Trudy playing with Hooton Tennis Club at The Kazimier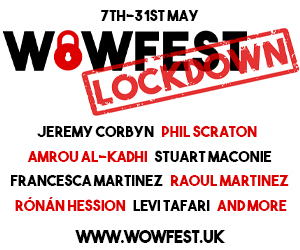 Musically the trio are adept at fusing a myriad of styles; there's a clear debt to surf-rock while a Nuggets-y, garage-rock reinterpretation of the blues is never far from the surface. Yet it is to indie that the group draw on most heavily. Real indie that is, not the sanitised, watered-down, land-fill-ready version. With their burning sense of invention, ideas by the hatful and a light and playful sense of melody you could be mistaken for thinking that this was a long-lost Postcard Records single.
As a live act Trudy equally excel. Singer and guitarist Oliver Taylor howls and yelps with a restless energy coupled with a barely-controlled playing style that recalls John Dwyer. There is a nonchalant edgy arrogance about them too as they twist and turn, playing fast and loose with structural conventions.
An urgent live thrill and one not to be missed? For Sure. Well, the good news for those of you in that neck of the woods is that you can catch them at their debut London show at The Old Blue Last on January 12. Closer to home, the band provide more-than-able support to mentor Bill Ryder-Jones at the Arts Club on Thursday March 10.
Comments
comments