So-Cal surf rockers, Swmrs, drop new album Drive North today, Getintothis' Edward Juniper rides the wave.
Swmrs are a surf rock quartet who hail from Oakland, California and bring a fresh enthusiasm and ear for a hooky chorus to the So-Cal slacker punk rock sound.
Previously known as Swimmers and having released two albums, Don't Be a Dick and Lost at Seventeen in 2011 and 2013 respectively, they have now dropped the vowels from their name and reinvented themselves.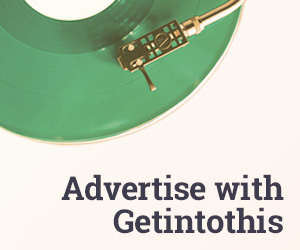 As Swmrs they put out a double A side, Miley/Uncool via their own label Uncool Records back in September 2015. Produced by Fidlar's Zac Carper, it's a raucous cacophony of slurred, nasal vocals combined with a wall of guitar racket, and it f***ing rocks.
Of the two songs, Miley is the stand out track. An ode to Miley Cyrus, the lyrics are fun and tongue-in-cheek proclaiming Cyrus a "punk rock queen". Uncool is also an infectious slice of punky pizza pop. Zac Carper's production is sublime, a perfect blend of DIY clashes and clangs but maintains a clarity so the songs remain accessible.
Is rock dead? Check out why punk might be its successor, here
Last month Swmrs posted a preview track from their third album Drive North (released today). The track in question, Figuring it Out, is yet another infectious, jagged sing-a-long with a shouted gang vocal intro. The track possibly heralds a move into something more commercial and conventional rock territory but Cole Becker's snarly vocals cut through and retain their signature sound. It's very reminiscent of Dookie-era Green Day in that respect. Given that drummer Joey Armstrong's Dad is Green Day's Billie Joe Armstrong, maybe we shouldn't expect anything less.
The thing that sets Swmrs apart from other slacker rock counterparts is their sheer sense of fun. They're cool, but not too cool for their own good. They certainly don't shy away from a sing-a-long chorus and they want you along for the ride.
Expect a surf pop riot when Drive North drops today. Currently conquering Stateside, hopefully we'll see Swmrs in the UK some time soon.
Comments
comments