Parquet Courts return to Liverpool to play The Invisible Wind Factory, Getintothis' Rick Leach has the exclusive.
Post-punk revival New Yorkers Parquet Courts have announced a new album, Human Performance, due to be released by Rough Trade on April 8.
The release of Human Performance coincides with a UK tour taking in Liverpool's Invisible Wind Factory on June 15 – the new performance space adopted by some of the members of the Kazimier team.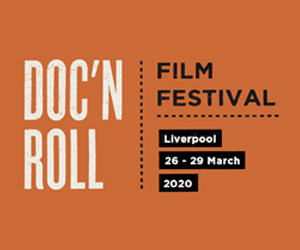 The Invisible Wind Factory opened in December 2014 but has yet to feature an official touring act and this is the first announced with promotions team EVOL and Harvest Sun responsible for booking Parquet Courts.
Parquet Courts last played Liverpool in August 2014 alongside Bad Breeding and Ultimate Painting at The Kazimier.
Watch a video of Dogshow's levitating and rotating live performance at the opening of The Invisible Wind Factory
Human Performance will be Parquet Courts fifth album and follows pretty hot on the heels last November's Monastic Living EP. That collection of scruffy experimental and mostly instrumental tracks was a sea change in direction for the band. While on first listening it seemed quite throwaway and thrown together, it wasn't without a certain charm.
On the back of a massive tour across America starting in February, they will be playing six dates in the UK including Liverpool, by then, Human Performance will have undoubtedly worked it's feral way into your heart and you'll be ready to rock.
Comments
comments