Getintothis' Martin Waters chats to photographer John Johnson, who picked up photography due to an inadvertent Les Dawson impression, and wants to photograph Neil Young's imaginary gig at the Zanzibar.
Getintothis:  Tell us a bit about yourself and how you got into photography.
JJ: I'm a full time freelance photographer from sunny Bootle. Although music photography is my real passion, I also spend a lot of my time documenting this wonderful city of ours and the extraordinary people in it.
I initially set out on my musical path as singer-songwriter but having quickly realised I was shit and my playing sounded more like Les Dawson than Les Paul, I put down the guitar and picked up a camera.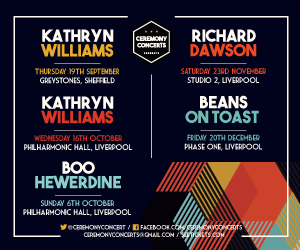 Along with harmonies and melodies I'd always been obsessed with the iconic imagery of rock n roll and more importantly photography seemed like a great way of preventing me from having to get a proper job for a little while longer. Over a decade later and I'm still trying to prevent myself from getting a proper job for a little while longer!
Getintothis: What was the first gig you shot?
JJ: Possibly The Maybes? or Shack sometime around the early to mid-noughties on a shitty little point and shoot camera. The pics were terrible.
Getintothis: Which is your favourite shot?
JJ: I don't really have one. Like most of the photographers I know the 'next one' is usually my favourite shot. I also tend to be a bit over critical of a lot of my work.
Getintothis: Any terrible or fun shoots you'd like to share?
JJ: No terrible shoots I can think of though I'm sure there have been many over the years. I try to bring an element of fun to most shoots when possible as although musicians can be great on stage in front of an admiring crowd I find they don't necessary show the same confidence and willingness to engage in front of a camera off stage, so anything that can be done to make everyone feel at ease is always a bonus. I find alcohol usually helps.
A couple of years back I was lucky enough to work for The Stone Roses documenting their comeback shows at Warrington Parr Hall and Heaton Park. Definitely up there as some of the most fun shoots I've been involved with. The view and the noise as I followed them onto the stage at Heaton Park will take some beating.
Getintothis: So what's in your camera bag when you're shooting?
JJ: Nikon D800 camera with Nikkor 14-24mm 24-70mm 70-200mm 2.8. and 50mm 1.4 lenses. Nikon SB800 flash. Loads of memory cards and if on tour a bottle opener.
Getintothis: What's your favourite bit of kit?
JJ: 50mm 1.4 lens. If the light is non-existent in a venue then I can usually manage to get something half decent with this fella but without one of these it's game over. Also a fully charged battery is essential.
Getintothis: Any particularly difficult musicians?
JJ: Of course not! They're all wonderful and extremely easy to work with. Especially when there on a morning shoot!
Getintothis: Who are your favourite Liverpool bands to shoot?
JJ: The local music scene is extraordinary at the moment. The best I've seen it in years. It's so diverse and so vibrant that as a photographer you really are spoilt for choice. I'm blown away by a newly discovered band on an almost weekly basis.
Over the past 12 months or so I've been fortunate enough to have worked closely with a few great local artists including Sugarmen and also Louis Berry both of whom look set to have an incredible year and both an absolute pleasure to shoot.
Also the friendship I've built up with the lads from The Tea Street Band over many years means it never feels like work when we do a shoot or I'm documenting there shows. Then of course there's Mick Head (The Pale Fountains / Shack / Red Elastic Band), who for me is one of the greatest songwriters to come out of this or any other city and someone it's always a privilege to shoot.
Getintothis: Where's your favourite place to shoot?
JJ: If a venue has half decent light then I'm a happy bunny. The Kazimier was such special place and was definitely one of the best places to work in before its recent closure. Always extremely accommodating to photographers. As are most of the local promoters too it has to be said.
Getintothis: What one tip would you give anyone starting out?
JJ: Apart from the obvious one of shooting as many shows as you can I guess just respect the artist and just as importantly the audience around you. No one attends a gig to watch a photographer. Be as discreet as possible. Get your shot and if you can, move on.
Getintothis: Best advice you've been given?
JJ: "Ey lad. You've left your lens cap on"!
Getintothis: What's the worst advice you've been given?
JJ: I can't think of any bad advice I've been given really. I tend just to follow my own path and I'm hopeless at taking peoples advice anyway.
Getintothis: Any favourite photographers?
JJ: Loads; Tom Wood, Ken Grant, Kevin Cummins, Jim Marshall, Henry Diltz, Penny Smith, Brian Duffy, Chalkie Davies. The list goes on.
Getintothis: What would be your ideal gig to shoot?
JJ: Hard to choose really. Either The Magical World of The Strands feat The Liverpool Philharmonic Orchestra at Liverpool Anglican Cathedral, AC/DC live at Anfield Stadium or Neil Young doing Harvest at The Zanzibar. I'm easily pleased!
You can see more of John's work on his website or by following him on twitter @john_johno.
Comments
comments