Dublin quintet September Girls announced their follow up to critically acclaimed debut LP Cursing The Sea and return to the live arena this Spring. Getintothis' Jake Marley has the scoop.
New album Age of Indignation, out April 8 on Fortuna POP! comes politically charged. Set on tackling complex subjects such as feminism as well as life and religion back home in Ireland. Delving deeper the album also addresses the sinister side of modern society in the form of social media, an issue further explored in lead single Love No One, which is available to hear below. The early cut is a moody mourning of a narcissist's inability to see true beauty within a mindless society and comes packaged in spooky visuals.
Record two takes musical inspiration from Veneer, a four track EP released in the common lull between records one and two. Age of Indignation is an album anticipated by Veneer, foreseeing a darker path ahead, a path realised by swapping home studio for Dublin's Orphan Studios, lending the album a more assured and powerful sound, whilst maintaining the swirling psych-trip rawness of their debut.
Check out our Liverpool gig calendar, here.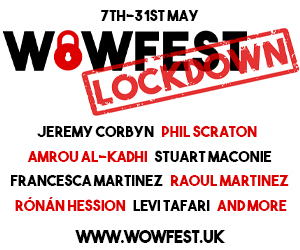 September Girls however are a band brought alive on stage, you can't yet feel a ferociously bleak guitar slap in the face via the Internet (although I'm sure someone is working on it) therefore a tour is in order.
The quintet last played Liverpool as part of 2014's International Festival of Psychedelia and went down a storm. So jaunting into the cities popular Arts Club loft space on May 15 as part of their Spring UK Tour should offer a chance to both reminisce on a great show of Liverpool's past, whilst giving a nod to a new chapter of fine atmospheric artistry. Better still with the album due out on April 8th, you'll have over a month to get accustomed with it's surefire greatness. Don't miss this one.
Comments
comments