Seeing what all the FU SS is about, Getintothis' David Hall discovers Liverpool's newest space cadets.
Ever wondered what Beck's Sea Change would sound like played through a PA and heard from the opposite end of a shipwrecked supertanker's cargo hold? Or if Kurt Vile got ketted up and played a gig at the heat death of the universe? How about if cyclical Brian Jonestown riffs surrounded you in dream pop soap bubbles, floating throughout the room and bursting all about?
Look no further than your doorstep then, to Liverpool dronepop five-piece FU SS, who mix clattering drums and viscous synths with chiming guitar leads and all-consuming jangle textures.
Read our review of the recent Ulrika Spacek gig, in which FU SS played a blinding support slot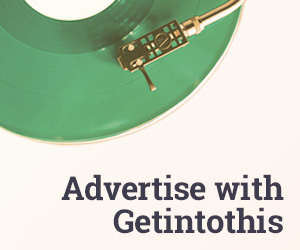 The band are winding up in fine style, appearing at The Vryll Society's year-end show at Leaf alongside other local favourites Sankofa and The Floormen, before providing winning support to neo-shoegazers Ulrika Spacek at their triumphant recent Liverpool show.
You can now get a sample of their cavernous yet hookish and melodic sound in the band's latest release as Getintothis brings you an exclusive listen to brand new FU SS track Coma. It's every bit as somnambulant and trippy as the title suggests, cranking up the wandering guitar lines which coerce immersive synths into an expansive spiral galaxy around the nucleus of a hypnotic bassline.
A dream pop opus in four-minutes-forty, Coma sees FU SS further developing into soundscapers of real quality, and we hope to hear much more from them in 2016.
Comments
comments