Astronaut Tim Peake has revealed the latest Liverpool music connection by playing Sound Of Guns while aboard the International Space Station, Getintothis' Yuri Guygarin reports.
European Space Agency astronaut Tim Peake has been playing Liverpool band Sound Of Guns' music while orbiting the earth.
The astronaut, who is aboard the International Space Station, revealed via his Twitter account that he played Sound Of Guns' 2012 track Antarctica while passing over the antarctic.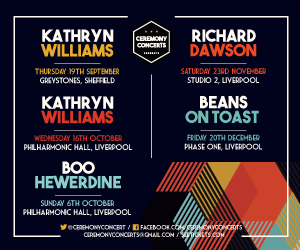 Sound Of Guns featured Andrew Metcalfe, Nathan Crowley, Lee Glynn, John Coley and Simon Finley, and released two albums via Distiller Records, before announcing their hiatus in October 2013.
The band released mighty rock & roll singles including Alcatraz and Architects and were renowned for their blockbuster live shows, including a particularly memorable homecoming show at The Kazimier and St George's Hall.
See Tim Peake's tweets below.
The band tweeted:
Ex SoG drummer Simon Finley, who now writes soundtrack music while also producing music, tweeted:
While guitarist, Nathan replied:
Previously, Tim Peake's fellow astronaut Tim Kopra aboard the International Space Station revealed he took Echo & The Bunnymen's Ocean Rain the last time he visited the international space station.
Kopra took the picture back in 2009 and Echo & The Bunnymen returned the goodwill earlier in the year well wishing Tim Peake and Tim Kopra safe trips to the ISS.
The two astronauts are huge fans of the iconic Liverpool rock and roll band – so much so the last time Kopra visited the ISS he took this incredible picture of the Bunnymen's Ocean Rain from space.
Peake also tweeted this picture of Liverpool.
Listen to the Sound Of Guns track below…
Comments
comments