Getintothis' David Hall has all the details on a stunning announcement that post-rock legends Explosions in the Sky will descend upon Liverpool's Philharmonic Hall for an October date.
Liverpool looks forward to welcoming the return of Explosions in the Sky for the first time in well over a decade, and the band will enjoy a substantial upgrade in venue scale and sophistication from the long-defunct Barfly in 2004.
With a new album in the form of The Wilderness, their first in five years since 2011's Take Care, Take Care, Take Care, the Texas four-piece will visit Liverpool in support of their long-awaited seventh studio record.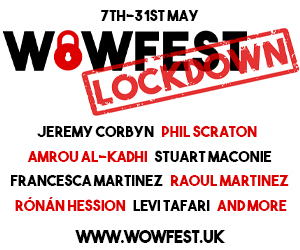 Clearly keen to re-connect with their devoted audience, the band have chosen not to self-produce their latest album for the first time in their career. Now they look towards late autumn to fill the Philharmonic Hall with the breathtaking sounds of their latest album and cuts from post-rock staples such as The Earth is Not A Cold Dead Place.
Entrance will be supporting throughout the UK tour after the release of his latest EP Promises. Watch the video for his new track here.
Explosions in the Sky play Liverpool Philharmonic Hall courtesy of Harvest Sun Promotions on Sunday October 9, with tickets on sale from 9am on Friday April 8.
Comments
comments