With Sunflower Bean continuing to see their stock rise, Getintothis' Craig MacDonald can't help but be cast under their spell.
New York City has always been at the forefront of great music that can define a moment of time. From The Ramones, Blondie, Talking Heads and countless more, there are few places that continue to churn out talent effortlessly to the musical world. Sunflower Bean could someday find themselves in the same bracket of such acts.
Having released their debut album Human Ceremony last month through Fat Possum Records, the fledgling New York trio have been wowing droves of people at SXSW this March while their last UK tour sold out every date up and down the land.
Want to know what SXSW is all about? Click here to find out.
On tracks like the exceptionally shimmery Easier Said, the harmonies of Julia Cumming and Nick Kivlen are nothing short of breath taking. Together with some proper head nodding beats from Jacob Faber, they will be the soundtrack to many festival goers summer events this year. Fusing together the 80s alt pop of The Cure with doses of Neu! Krautrock at times, Sunflower Bean are beautifully melodic in the issues that they tackle on their tracks.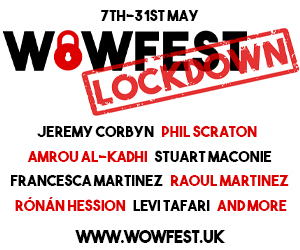 Religion, space and adolescent life are all dicected on Human Ceremony with the likes of Creation Myth firmly establishing the band's debut as a coming of age album, befitting of the times this young trio find themselves in.
The group return to the UK later this year with a date at Manchester's Deaf Institute on September 10 as well as playing Green Man and End of The Road festival this summer. If you get the chance, we urge you to catch them.
Comments
comments