With Prince's classic movie returning to the big screen, Getintothis' Shaun Ponsonby gets ready to purify himself in the waters of Lake Minnetonka. 
Following the tragic, unexpected death of Prince last week, Picturehouse at FACT have announced a screening of his seminal 1984 movie Purple Rain this Saturday night (April 30).
Purple Rain was Prince's first – and you could probably argue only successful – foray into the world of cinema. It is essentially a semi-autobiographical account of Prince's life, with a few twists and turns along the way.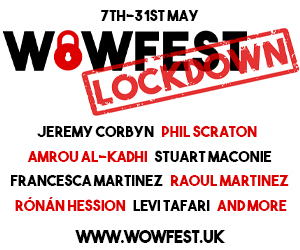 In many ways, it is a classic MTV-era teen movie. Is there a plot? Sort of. Are there satisfactory resolutions? Meh. Is there limited character development? Woefully so. Do the characters talk like no human has ever talked? You could say that. Is it merely a star vehicle for Prince? Undoubtedly.
However, there is a charm to Purple Rain that transcends the dodgy acting and inexperienced direction. Everybody in the movie pretty much plays a fictional version of themselves – in fact everyone's character is named after themselves. Morris Day plays Morris, Billy Sparks plays Billy, his band The Revolution play his band, The Revolution. It is really only Prince himself who gets a new name – The Kid. What comes across, then, is a gang of kids in Minneapolis who somehow talked a major Hollywood studio into letting them make a movie together.
At the time, Prince was big – but he wasn't huge.  His previous album 1999 had reached #9 in the US and #30 in the UK. He was on his way, but the idea that this kid could carry a whole movie seemed preposterous. And Warner Bros. did find it preposterous, but were eventually talked into doing it by PR man Howard Bloom, who talked them around at the last minute. Eventually, they used the hype around the film to launch Prince into the stratosphere.
To suggest that cinema buffs are going to enjoy Purple Rain as a moving piece of film is probably pushing it a little. The centrepieces of the movie are the live sequences. The Kid, a struggling musician on the Minneapolis scene, plays the legendary (after the fact) First Avenue club with his band The Revolution, pitted against their rivals The Time, featuring the almost scene-stealing Morris Day. The Time are supposedly whopping The Revolution's ass, as reports suggest they did on a few occasions when they supported him on the 1999 tour. The club's manager is getting tired of The Kid's bullshit, so Morris decides to form a girl group to replace him, with none other than The Kid's girlfriend Apollonia, henceforth the lead in Apollonia 6.
What is ironic about the situation in the movie is that behind the camera The Time and Apollonia 6 were projects from the brain of Prince. Under the pseudonym Jamie Starr, Prince created acts such as The Time, Apollonia 6 (formerly Vanity 6, before Vanity left the fold) and later The Family, Madhouse and artists such as Shelia E and Jill Jones and would write, produce and play every instrument on their records, before drafting the lead singer in to lay on vocals. So, The Time are playing just as many Prince songs as The Revolution. Every damn song you hear in this movie is written by Prince.
"When I think of music, I think of Prince". Getintothis' Peter Guy shares his personal reflection on the passing of His Royal Badness. 
And, oh! The songs! The soundtrack album released only features the nine Prince songs, mega hits Let's Go Crazy, When Doves Cry, I Would Die 4 U, Take Me With U and the title track amongst them, The Time's songs – The Bird and particularly Jungle Love – are almost as good as Prince's, and were released on their album Ice Cream Castles and Apollonia 6's song…erm…exists (that's really the best thing we have to say about Sex Shooter, to be honest, but we've always thought it was supposed to be a bit sucky given the scene in which it features).
The performances of the songs are undoubtedly the film's highlight. Prince may not have been much of an actor, but as soon as he steps out on stage, he owns it like he always did. No further explanation needed. It's Prince on stage – what more do you need to know? In particular The Beautiful Ones is just astonishing.
Morris Day's The Time, though not transcendent in the way Prince is, provide one of the most energetic live film performances, with the semi-choreographed dance routines that to this day never fail to put a smile on our faces.
Apollonia 6's performance is…erm…a thing that happens.
Purple Rain was a phenomenon, and remarkably helped Prince reach #1 on the album chart, single chart and box office simultaneously. It is Prince – the superstar in all his glory. The film grossed $68 million in 1984 (equivalent to around $200 million today), and was truly a lightning in a bottle moment.
Prince was never able to follow up this alarming movie success. Under The Cherry Moon was a movie even he reportedly hated (though it has gained a cult audience), and was surprisingly light on actual music. His final big screen adaptation, Graffiti Bridge, was a loose sequel to Purple Rain and is a walking disaster. Tell us – how can a movie starring Prince, George Clinton, Mavis Staples, Jam & Lewis and Morris Day be so abysmal?!  This is a movie that Madonna turned down the chance to star in because she felt it unworthy of her talents. This is Madonna, star of Shangai Surprise. That tells you everything you need to know about Graffiti Bridge.
Purple Rain, though, is a film that all Prince fans should have seen, and if they haven't, should get on it immediately. To see it on the big screen seems apt, and the chance won't come around very often. It's time to purify ourselves in the waters of Lake Minnetonka.
Purple Rain screens at Picturehouse at Fact this coming Saturday (April 30) at 9pm. Tickets available in advance.
Comments
comments