Submotion Orchestra bring their dub-clad electronic jazz to 24 Kitchen Street and Getintothis' Mike Stanton anticipates an epic night in store.
Submotion Orchestra are more of a collective (there are seven members) than a band. They formed back in 2009 in Leeds and have gone on to become one of the most exciting and innovative live acts out there. They fuse floor-rumbling bass-heavy electronics with entrancing vocals and trip-hop beats to create heavy, dense and spacious atmospherics.
Check out Ste Knight's essential guide to what's happening in a reality near you this April
Latest album Colour Theory continues their forays into experimental jazz/electronic fusions incorporating house grooves, hip-hop stylings, slick R&B and downtempo textures.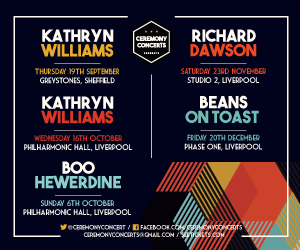 24 Kitchen Street is an unique venue, rough-hewn and still connected to its industrial past, it is a fitting location for Submotion Orchestra's distinct form of Intelligent Electronic Jazz to be unleashed come April 29.
This is sure to be an amazing night and one not to be missed.
Comments
comments