Cult Scottish indie-folk troubadour Aidan Moffat brings new film Where You're Meant To Be to FACT Getintothis' Paul Higham has news of this and a special acoustic set.
It is a busy time for fans of Arab Strap. The revered champions of all things squalid and sordid have been teasing their followers with suggestions that a reunion is on the cards*. Multi-instrumentalist Malcolm Middleton has pursued an upbeat electronic path on his latest album, Summer Of '13, and his show at Leaf earlier this month reminded many of his unmistakably deadpan talents.
Meanwhile bandmate Aidan Moffat has cultivated a career as a pop icon, raconteur and social commentator of sorts. His collaborative albums with Bill Wells provide an insight into the drab underbelly of Scottish urbanity, as Moffat's wryly constructed vignettes capture the sense of despair and hopelessness in the everyday with a perfectly pitched sense of poignancy and humour.
Reel Stories: Liverpool and the Silver Screen at the Museum of Liverpool
It therefore feels appropriate that Moffat should extend this by exploring the Scottish folk tradition through his own idiosyncratic perspective. In the film Where You're Meant To Be, Moffat seeks, like a latter day Alan Lomax, an insight into Scotland's much mythologised past that has been so well documented in song. Moffat being Moffat, though, imparts his own slant and the film's focus is on his reinterpretation and rewriting of traditional songs.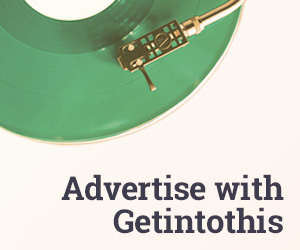 During his journey, Moffat crosses paths with 79 year old Sheila Stewart, a balladeer who shares a somewhat different view on the relative merits of preservation and reinterpretation of the songs. Moffat tours Scotland before returning for a final showdown with Stewart in a film that will no doubt capture poignantly intimate reflections on life, music, death and memory.
Where You're Meant To Be will be screened at FACT on Thursday June 30 at 8pm. The screening will be followed by a Q&A with director Paul Fegan and a special Aidan Moffat acoustic set.
* Following their appearance on Steve Lamacq' show this week, Arab Strap have now announced a trio of shows to mark their 20th anniversary, including a date at Manchester's O2 Ritz on October 14.
Comments
comments