LIMF's itsLiverpool stage boasts exceptionally strong local talent this year, but Getintothis' Cath Bore still has questions.
Day one of the itsLiverpool stage at LIMF 2016 offered a solid list of up and coming artists, the names on all the lips. None we've never heard of. That's a good sign. No surprises here. Or so we thought.
Liverpool singer songwriter Marc Kenny opened to a quiet lunchtime crowd. We suspect he's had his heart cracked lately if not broken, what with songs like Jezebel and a new single, the vengeful Siren's Call: "been so long I've forgotten what I loved you for". Pleasing stuff, all the same.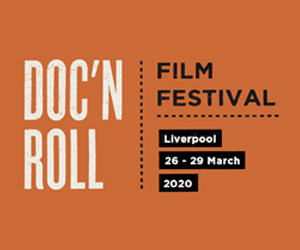 Amique, a boss blend of jazz, soul, and funk, wearing his Prince influence as a badge of pride, had the patter just right: "If you believe all love is equal you've got sing along". And the sparse audience obliged. But we can't help but think Amique would be more suited to a smoky bar at midnight, or one allowing vaping at least, than on a sunny Saturday lunchtime in a field.
Soul singer Jalen N'Gonda, one to watch but taking his own sweet time, is fresh from supporting Lauryn Hill on tour. As smooth as you like, laid back. His new single Holler, a live favourite, was confident and strong alongside a slick and dreamy cover of Ray Charles' I Got A Woman, and his own Poverty from last year.
Cavalry were competent enough, the fans they brought with them were buzzing. But Cavalry tread water today, and never get a proper wriggle on. Next time, maybe.
We're a bit gutted that GIT Award 2016 nominees Trudy & The Romance didn't treat us to current single Wild. Instead the three piece share new song My Baby's Gone Away, so we refuse to complain too much. Frontman Ollie Taylor bounced onto the stage like Dick from The Famous Five on a sugar rush, and carried on to the end of the set that way too. Trudy & The Romance are 1950s Ritalin pop, frigging weird and utterly bloody wonderful.
When China Crisis made an appearance, LIMF's scheduling of the 1980s Liverpool group, sandwiching them between Trudy & The Romance and Stealing Sheep, jarred. For thirty minutes we were in another time, and place. It felt odd.
Stealing Sheep brightened up the park with trippy charm. Smiles all round, it was infectious, exactly how pop music should be. It's only when Stealing Sheep sprung before us, all white tights and silver balloons, that we realised what's been up with things until now, why something seemed uneven; these are the first women we saw performing on the its Liverpool stage all day.
LIMF is Europe's largest free music festival, but the itsLiverpool stage this afternoon and evening is unashamedly bloke-centric. Mersey Wylie gave it loads of welly as part of the Yes Indeed strand, a tribute to the forgotten Black pioneers of Merseybeat, as backing vocalist and lead on Colin Areety's One Night Affair. Unbilled singer Tori Cross is a total star on Everybody Has To Cry; we'd love to hear more from her. But after that, there's no more women. Not one. Something for the organisers to think on for next year.
DJ Greg Wilson provided padding for the next hour near enough, until the ever dependable John Power. The Cast front man's cover of Simon & Garfunkel's Sound of Silence was heartfelt, as was the smattering of Cast hit singles. But his solo material inspired most, notably the terrific Small Farm, a city man's fantasy of making good. A satisfying end to the day.
Photos by Getintothis' Martin Saleh
Comments
comments