With LIMF in full swing, Getintothis' Del Pike and Vicky Pea check out the action on the Main Stage, and right in front of it. 
With LIMF now fully underway with last night's performance by the Royal Liverpool Philharmonic Orchestra, the Summer Jam at Sefton Park gets ready for the big guns today.
A mellow, half deserted park manages to offer Rhys Lewis a warm welcome early in the day; easy as pie with tunes as shimmery, summery and soulful as this. Songs of love and austerity delivered with heart. Rhys' buddy Samm (with two Ms) Henshaw steps up the mood with a unique blend of rock, soul and reggae. There is attitude in angry songs like I Don't Want To Be a Slave but quieter moments are more satisfying.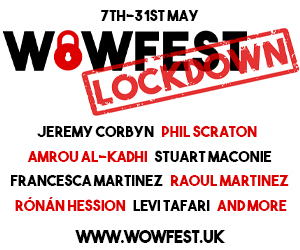 The mood remains positive and Espa gets people on their feet. Dressed in a kind of charity shop chic, Craig David's Fill Me In manages to charm over her own material, before Shakka arrives in a crisp white suit and prowls the stage like a rubberman. Dance with the lights on hits the mark and Walking with elephants brings heavy basslines and pounding rhythms.
Seani B takes us on a historical trip through reggae from Dancehall to lover's rock to dub. Classic Marley hits Could You Be Loved? and One Love are fantastic and guests Carrol Thompson, Sweetie Irie and Kiko Bun bring added colour and fun. Maverick Sabre follows and brings old school Soul to compliment Seani's reggae set. With the sun shining, songs like So Free and a cover of Chaka's Ain't Nobody get the crowd grooving.
Sadly, Ms Dynamite fails to hit the mark with too many shouts of "Make some noise" amongst the chants of "Dynamitee tee hee" and "Dibby Dibby Dibby". Its lively but ultimately a disorganised mess. When she sings What You Talkin' About, it really is anyones guess.
Having never come across WSTRN before – and not particularly going into their set with an as open mind as we should have – the trio did win us over somewhat thanks to their harmonies and genuinely catchy songs, opener Best Friend being easily the stand out. Still enough "Yea's", "Wot's" and "Cha's" to prevent us from embracing it fully, but we went out feeling like they were a nice friendly bunch of lads who are enjoying what they do, as do most ever growing afternoon crowd.
The less said about the main stage crowd the better, however. By this stage it is un-ignorable – most noticeably when Sigma stopped their set two songs in to deal with crowd trouble.
Unfortunately, and understandably, with the festival having no minimum age limit and youth orientated acts we were witness to scenes that put us off from ever being parent.
Getintothis will be bringing you all of the action from this years LIMF, click here to see it all. 
There were multiple extractions of (usually) young girls from the crowd often in tears or barely conscious at all as well as repeated scenes of bottles of wine being confiscated from those far too young to be in possession of it in the first place, paramedics being directed into the crowd (who tell us they've been kept incredibly busy) and just uncomfortable scenes.
But this is the price the largest free music festival in Europe has to pay and so far has not tainted what is universally praised as a family friendly and largely enjoyable weekend. There can be no complaints about lack of security or police who were visibly proactive in reducing as many incidents as possible and the rest of the festival site is quite the contrast. At a certain point it's up to those in attendance to look after themselves and their mates. We all go a tad off the rails at our first festival and hopefully they'll learn their lessons quickly and enjoy many more, maybe even remember a couple.
Where WSTRN had the element of harmonies and a more traditional song structure to support them Wretch 32 relies on his lyrical prowess, which on more than one or two occasions catches our ear as inspired and pretty witty. We do love a pun after all and those are the moments that stand out in a otherwise unmemorable set with the exception of the personal expression of 6 Words.
Sigma surreally come into stage with a Will Grigg chant, because apparently that will never die. They promised copious amounts of drum and bass and they come true giving the many thousands surrounding the Main Stage from all side the party they've been waiting for all day. It would have been more feel good if they didn't have to repeatedly put the crowd in their place demanding good vibes but it probably worked out for the best.
Translating their music into a live environment is always a challenge for producers, however through their supporting cast that make up their live outfit it cannot be denied that Sigma have been successful at bringing their tunes away from the DJ set and into the arena of live performances, somehow reminiscent of Pendulum's early successes. This is largely credited to the theatrics of their crew encouraging the crowd to interact and participle in mosh pits, raves, hugs and screams. Scream they did.
Photos by Getintothis' Vicky Pea, Marty Saleh and Peter Goodbody
Comments
comments