With the Africa Oye seal of quality, Getintothis' Shaun Ponsonby heads to District and finds out what summer nights are all about. 
This is what summer nights are made for. Positive vibrations all round.
District is packed tonight, and they are even utilising the garden area with a Caribbean food stand. Africa Oye have put tonight's festivities together, and it shows. They always manage to pitch it just about right.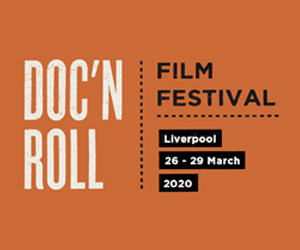 Iba Mahr opens up to what begins as an almost indifferent crowd, which was disappointing for such a packed out, Saturday night show. Bizarrely, the turning point was when he removed his jacket to reveal an Arsenal shirt to a chorus of boos. We don't know if it was a genuine mistake or hilariously antagonistic. In either case, it seemed to wake the crowd up a little.
Using the same 11-piece band as Mahr, Julian Marley took to the stage almost immediately after Mahr's set. It must be difficult to be the son of an icon. Bob Marley isn't just a famous singer, he means everything to millions of people. He is a symbol that transcends music.
Not having achieved the level of solo stardom that siblings Damian and Ziggy have, despite a Grammy nomination, forging his own identity this must put Julian in something of a quandary, creatively speaking.
With a day of glorious sunshine and another of a monsoon, Getintothis' Glyn Akroyd and Janaya Pickett report from the chilled out weekend at Sefton Park for Africa Oyé 2016
He manages to circumvent any problems that may arise by simply embracing it. Scattered amongst his own well-known material, Boom Draw, Systems and Violence In The Streets amongst them, he pays tribute to his father by slipping in the likes of Jamming and Exodus in his set. Thankfully, he doesn't try to ape his father in these moments, yet he does bear some resemblance. It is almost as if he sings as Julian and Bob will somehow appear.
The encore break seemed a little forced. The emcee tried to get a "Mar-ley! Mar-ley!" chant that didn't quite work seeing as everyone knew he was coming back anyway (are we reaching a point where expected encore breaks will become a thing of the past?). But he was warmly greeted when he did return. The whole night ended with Mahr returning to sing with Julian on One Love/People Get Ready.
It left everybody in the greatest of moods, and we think this is what we will take away from the show more than anything; the positive vibes, the chilled out atmosphere, the amazing friends both old and new, and the perfect soundtrack.
Africa Oyé, you've done it again!
Pictures by Getintothis' Peter Goodbody.
Comments
comments