The psychedelic hardcore rabble-rousers make a welcome return to Liverpool, as Getintothis' David Hall readies himself for the moshpit. 
Fucked Up will hit Liverpool on October 25 to perform their seminal Hidden World album in its entirety to celebrate its 10 year anniversary, courtesy of EVOL.
It marks the first time the Toronto five-piece have visited Merseyside since their controversial Sound City 2015 show which saw lead singer Damian Abraham embroiled in a melee with a handful of festival-goers. The band are now set to return to the city with an EBGB's show to remember.
I Am The Resurrection: Liquidation gives new life to the underground at EBGBS basement
Fucked Up first broke into the public consciousness following a move to Matador Records with their critically-acclaimed 2009 album The Chemistry Of Common Life. Their latest full-length Glass Boys was released in 2014. The Canadians will be certain to give fan favourites from those albums an airing, as well as a much-anticipated run-through of their debut.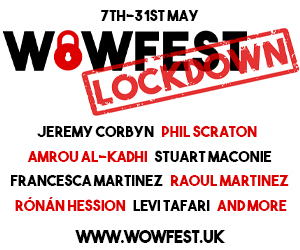 Fucked Up play EBGB's on Tuesday, October 25.
Comments
comments