In the sweltering heat of the Arts Club Theatre, Getintothis' Nathan Scally enjoys a rising band with a loyal and dedicated fanbase. 
The Hunna are a band who are quietly gathering a fanbase all over the country. Numerous dates on their UK tour are sold out way before the actual event. The Arts Club is heaving downstairs even before the first support act have hit the stage. Less than an hour after doors have opened The Night Café take to the stage with a room at least 90% full.
Liverpool lads The Night Café have been making waves across the Liverpool scene for about a year now and have clearly garnered some interest. To hold such a large crowd as a support act is impressive. Granted some punters would have made the effort to get closer to the barrier but they were still treated to a set way beyond the years of the young four-piece.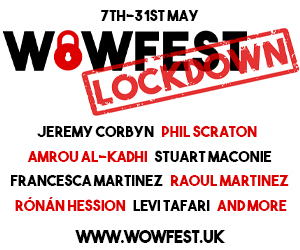 We've nearly been here for an hour and half now and the room must be full to the brim barring a few stragglers browsing the merch stand. Blaenavon have the crowd in their hands only halfway through the first song, their frontman has some questionable dance moves but it's easy to see how much he enjoys the show, essential to any performance. No one wants to see some bored guys in skinny jeans strum lifelessly through a set. Whether those watching onwards were fans before the show is impossible to tell. But a decent proportion are definitely convinced of their performing prowess now.
Win tickets to NINE gigs of your choice with Getintothis' Golden Ticket
For those of you who don't know, the Arts Club has two different rooms inside for live music, the Loft and the Theatre. The latter has a layout so all the people at the back no matter how short can still see whats happening on stage. One huge design flaw is that there is little to no airflow inside. In such a packed room even with minimal movement from all inside it's reminiscent of a sauna. Sadly this hinders the crowd reaction slightly. If anyone had committed to more than just a head nod theres a good chance by the main event security would have had some dehydration related issues on their hands.
Before you know it The Hunna emerge from side stage to a thunderous reception. Those down in front have come alive and the room is bouncing. The first five songs are nonstop in pace and energy, the only sign of letting up is a quick drink in-between tunes. Obvious crowd favourite Bonfire even gets two outings over the evening, the second of which catches everyone off guard with its alternate beginning.
It's treated with the same level of excitement that a child used to get as the TV was rolled into a classroom. A small break offstage is attempted, however approximately 20 seconds after the guitars are down 'One More Song' is echoing around. A final triplet of tracks is birthed before us and a second wind is in full swing. Occasionally the band took a break from singing and let the adoring fans take over, it's a nice moment shared amongst everyone around. Almost each lyric had been bounced back to the band so it's an opportunity well taken.
The Hunna are a band who leave everything out on stage, the sign of a group who get better after each show. Everyone in attendance is convinced something special is happening before our eyes. At the rate they're growing they'll be selling out even bigger venues next time round, and with the slight mention of doing this all over again in January that'll be here before you know it.
Pictures by Getintothis' Martin Saleh.
Comments
comments