UK grime titans takeover Liverpool for 1Xtra, Getintothis' Joe Thomas reflects on an artistry which hasn't just crossed over into the mainstream – but is busy dominating it.
1xtra vowed to bring the fire to Liverpool's waterfront and it had the Echo Arena imploding in a startling burst of flames and scorching lyrics from the undisputed heavyweights of the grime takeover.
Music's top table of grime decamped from the tower block estates of moody city backwaters and blitzed a packed out stadium with suburban fairy tales of unlit alleyways, self-professed 'gangstas', and murderous silhouettes moving in the shadows around them.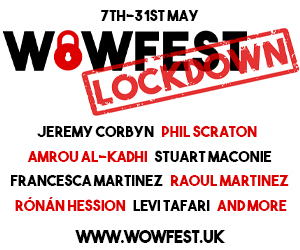 Wiley, Wretch 32, Bugzy Malone, Giggs and co teamed up to create a heavy show that, mixed with some big names that lifted the atmosphere above street level at crucial moments, set the scene perfectly for Stormzy – #Merky, #Problem, #Wicked Skengman – and his last show of 2016.
Back for its ninth incarnation 1xtra Live has grown dramatically since Getintothis watched it's debut in Coventry. That line up had big names, but with the likes of Akon and Kelly Rowland performing it had more of a glossy, brash, mainstream feel.
Since then UK grime, hip hop and garage has blown up and there's enough of them 'local geezers' around for international stars to be pushed to the periphery.
Craig – Born to Do it, Re- e -wind, Fill Me in – David kicked the night off and, following another number one album, had the place buzzing. It's easy to dismiss him as a lightweight figure from back in the day, but David has a back catalogue of Grade A tunes. Don't get us wrong, he was the starter on Saturday night, the before-the-watershed, acceptable for parents taster of what was to come.
The PG version – like when you got home from school early and had to sit through something like The Queen's Nose or Tracey Beaker before hitting the hard stuff like Grange Hill or Byker Grove. But just because you're mum might like him – as opposed to being petrified of someone like Giggs – that doesn't stop Craig David from being immense entertainment.
Next up Lady Leshurr – whose penchant for personal hygiene inspired choruses has seen her blow up recently. She is a queen and, while dishing out free toothbrushes to her captivated audience, helped get the crowd popping along with talented Manchester artist Bugzy Malone and special performances by Professor Green, J Hus and, reppin' for Liverpool, Aystar. Their role was key in setting the foundation for the explosions to follow.
First Godfather of Grime Wiley came out in his grey tracksuit and had the crowd bouncing to some of the genre's biggest anthems. Rolex-clad wrists were being waved all over the show as the man who has been there from the beginning, who has helped pave the way for the likes of Stormzy, Krept and Konan and Section Boys to complete their industry takeover, gave a sublime set you could see he wanted to last longer.
With the crowd pumped Wretch 32 then emerged surrounded by flames and spit fire, under fire and with fire at his feet. One of the best performances of the night showed off his rapping credentials while cauldrons of fire burst into flames on his private stage and fireworks exploded above in a display of pyrotechnics almost as breathtaking as the scenes outside the King Harry before a European showdown at Anfield.
When Giggs – one of the most frightening prospects in music – followed the atmosphere intensified further.
Another titan of grime, his aggression-fueled classics, from Look What the Cat Dragged In to Lock Doh and JME collaboration Man Don't Care took hold of the crowd as every individual watching on imagined being that one guy nobody would mess with.
By this time the atmosphere was so gritty, so street level, so full of tunes from artists who have tapped into a current of  suburban disillusion running through the concrete jungle of our inner cities, you half expected a convoy of skeleton ski-masked scrambler bikers to burst through the back doors and start pulling wheelies within the crowd.
Instead you had Sean Paul. Now it wasn't trigger fingers in the air, it was full on party time to some of dance hall's biggest numbers. The atmosphere lightened, the mood became one of hypnotic choruses that you pretend to know all the words to, emphasising those you can pick out, while dancing in the aisles: it is impossible to listen to Sean Paul and be unhappy. His 20 minutes led to the headline performance.
Since his YouTube raps sent his reputation sky high, Stormzy has taken over the scene. He has become a behemoth of the British music scene and still hasn't even released an album yet.
Adidas wants him. Manchester United released the world record capture of Paul Pogba with him rapping while the French midfielder danced to his tunes.
And tonight in Liverpool, Stormzy killed it. It started deep, emotional, perhaps unexpected.
The crowd held their breath as he  sat on the stage and sang a new tune, dedicated to his mum. Then burst into limbs and fire emojis as he upped the tempo and had thousands yelling 'Shut Up' and asking 'Where do you know me from?'
It was the perfect display to end a breathtaking show.
Grime has become fashionable in the past 18 months. Tunes have hit the upper tiers of the charts and all of a sudden huge brands like Adidas (Stormzy) and Levis (which has teamed up with Skepta, one of few grime lords who wasn't there) want to use its heroes to peddle their wares.
But the UK grime scene hasn't been lying dormant, or even bubbling under the service for years.
It's been producing anthem after anthem in a self sufficient world that doesn't need to rely on mainstream ears to offer credibility or success. It's just that now, that mainstream world has opened its ears to grime. And realised it's heavy.
Comments
comments