A new column signalling the very best tracks around, Getintothis' team of writers offer their Deep Cuts for the month ahead.
Many a music death has been mourned in 2016 – but one which has been widely celebrated is the slow yet steady demise of the fiendish track premiere.
This pitiful and downright filthy excuse for music journalism has pervaded the online world for almost a decade, yet despite artist, writer, label, PR and certainly listener barely giving a wet fart about the entire process, it's continued to be a thing far longer than it had any right to.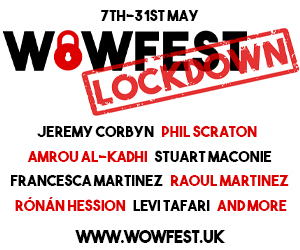 We all know how this laborious contrivance works but just in case you're in any doubt here goes:
At around 11.36am, a hungover PR intern with a degree in Aromatherapy and Equine Science carpet bombs 157 websites within the space of five minutes to run a track which has yet to be aired to Joe Public. Said website editors chew over their supermarket Meal Deals while mulling over the artist's 'reach' (ie: social media followers), credibility and which highfalutin documentary to watch next on NetFlix. All of which becomes irrelevant when the seven of the website editors realise they have zero content for the next two hours and indifferently chase up the PR intern to host the track. Said intern then checks the reach of the seven websites that could be bothered to reply and after 37 minutes of excruciatingly dull emails that involve words like 'content', 'embed codes', 'exclusivity' and 'have you had chance to listen to the song yet?' six websites are sacked off and a track premiere is in place. Hu-fucking-rrah.
Yet, what's so amusing about this ridiculous process, is that once said premiere is excreted out of a gaping prolapsed URL into the cruddy internet abyss it is then by-and-large ignored by almost everyone as it vies for attention amid the 37,829 other track premieres which have been agreed upon in the last 37 minutes. Better still, if it's a half decent track premiere – and without any form of exclusivity – a myriad of other website editors simultaneously down-tool their £1.97 cress-and-egg-supermarket-mouth-crud and hastily publish a three paragraph cut and past press release (prepped 37 minutes earlier by a hungover intern) before blitz-shitting it like a pebble-dashed-diarrhea-masala right across the internet in barely the time the original premiere has had to reach the bridge into the first chorus.
It is dear readers, the most futile, soul-degrading, premature-cry-wank, exercise ever secreted on to the music industry. After, of course, arranging guest list for gigs.
And! Hallelujah! It seems a change is a foot! 
Yes, in 2016, track premieres becoming shied away from. Despite the constant barrage of PRs insistent on thrusting their wares in every which way, music websites are largely understanding the futility of the situation. Sure, the same crop of blog aggregators are continuing to follow the model, while giants like Pitchfork et al command such weight they can host equally significant commercial artistic heavyweights but – while it's a different thing entirely in the news reporting sphere – there is undeniably a move away from this quite loathsome game of 'we got there first' with new tracks. Well, that's our take on it anyway.
So why do we bring this up? The reason is simple: we're starting a new music column. Because we're tired of batting away music premieres, and more tired of pretending to care to be involved in the game in the first place. While we're super-keen to be at the front of the queue with lively opinion, debate and first-rate news reporting, we'd rather assemble something of merit when stacking up the new music we listen to. It's good to actually digest and appreciate the music first before actually posting about it.
With that in mind, we've started this new monthly column: Deep Cuts. It's an essential guide to what our writers are listening to – and recommending. After all, that's why we're both here right? The column will consist of a number of artists from the North West – but also from further afield – it'll be like a 12 track superb new mixtape – so pass it on to your mates. By now you should know and trust some of our more regular writers, so we hope you'll find this column useful – and discover some quality new music.
We're also always on the look out for new writers too – if you fancy joining the team, send us a message via our Facebook Page. In the meantime, here's Deep Cuts #1 – get stuck in.
Discover more new music with our weekly Unknown Pleasures column
1. Pixey: Young / Psychodelic
It's been a rapid ascent for Lizzie Hillesdon aka Pixey.
Two self-penned SoundCloud tracks have propelled the 21-year-old Wiganer from her bedroom to showcases on Radio 1's BBC Introducing and it's easy to hear why.
Effortless effervescent feelgood pop is her game and she's seemingly mastered the art from the off.
Her opening demo Psychodelic is a sparse cavalcade of twanging guitars and brushed hi-hats aligned to a sung-spoken super-catchy vocal refrain of 'give me love'. It's more Long Beach than Leigh.
But it's her most recent demo, Young, which sounds bolder and shows a talent primed for the big stage. Positively bubbling over with confidence, Hillesdon sings of 'living for the midday life' before an unknown other kicks her into living for the moment and celebrating life – and that's exactly what the track exudes – a kaleidoscopic breath of fresh air radiating sunshine and good times. With its ebullient hook and 'hey' drop-vocal, it's no exaggeration to say the track wouldn't seem out of place on HAIM's Days Are Gone.
Add into the mix two sparse SoundCloud covers (Chris Isaac's Wicked Game and U2's With Or Without You) and there's significant reason to believe BBC sessions are just the beginning for this bright young thing who's living up to her supernatural nom de plume.
2. Oya Paya: Nothing Left
After teasing audiences initially with the undeniably catchy Just A Little Man, Oya Paya have popped up again with Nothing Left.
A DIY outfit through and through they keep everything in house, writing, producing, filming, editing and have moulded a sound that is swiftly becoming uniquely theirs, one that they'd call #SPICY.
Nothing Left picks up where their previous single left off in the sense of putting the quirky vocals of their lead singer front and centre that range from a whisper to a rap, propelled by catchy and independent riffs on both guitar and bass.
The group themselves appear to be on a carefully planned upward journey, now it's all left up to the execution. Considering they're two for two when it comes to putting out songs you'll find yourself singing along to after just one listen, so far so good.
Hush Moss:
It Takes A Lot
Coming our way from Israel via Berlin, Hush Moss somehow seem to take all that was uncool about 70s and 80s pop and turn it into something hip, fresh and modern. Choppy disco guitars, sleazy saxophones and silky falsetto vocals packed with bags of swagger, it's like Smooth FM has done a massive line of coke and is ready for a big night on the town.
Having released their debut album It Takes A Lot earlier this month, the Berlin based group have quietly caught the eye of the music world, and it feels like only a matter of time before they start to be heard by a bigger audience.
The title track, like much of the record, is downbeat with hints of funk, soul and disco and smothered in a sort of haze which gives the sound a kind of old and worn feel. It almost crackles, like an old dusty record you've found in the loft, and conjures up images of a smoky lounge bar with weathered sofas and questionable carpets.
It's sleazy, confident and we've been well and truly seduced by its charm.
Douglas Dare:
New York / Aforger
Despite London based Douglas Dare's first EP, Seven Hours, dropping in 2013, he has been largely been able to stay under the radar of the UK music industry.
The recent release of his second LP, Aforger and the announcement of his first UK headline show in London suggests that his star is now in the ascendancy and much deserved critical and popular recognition surely awaits.
Between records Douglas came out to his father, causing an irrevocable breakdown in the pair's relationship. With emotive lyrics derived from his own poems and short prose, Aforger's intense vocal delivery captures this experience. He retains his individuality with the acoustic instruments, joined with a piano and laced with electronic aspects.
Real Terms:
North
A three piece band from Liverpool, Real Terms play difficult tunes with awkward rhythms. And that's a good thing. Sometimes things shouldn't be too simple.
Real Terms sound brittle and tentative. But tentative in the way that all new bands should do; the way that all bands that are new and finding their feet do. The way that the best new bands do. When you know that something different is happening and that it's exciting and you're not really sure which way it's going to go. But you know it's going to be good and you want to hear more and see which way things turn out.
Real Terms are the sound of you wanting to hear more.
And they've recorded a track called North. Doesn't that make you want to hear more?.
Spokazi:
Lights Go Down / Show U
One of the brightest talents to come from the blossoming urban scene of late, Spokazi has recently released his latest double sided single Lights Go Down/Show U, with BBC Radio 1Xtra and several others championing the artist formerly known as KOF.
Taken from The Beautiful Struggle project, both tracks show two varied sides to this artist's game.
With Lights Go Down, there is a groove-heavy feel-good vibe to proceedings, as it touches upon neo-soul at times, as well as a good dose of RnB. This infectious mix of snare and brass is the last flicker of our Indian summer.
An all together beast, Show U is a primal, raw slab of beat-driven sensuality. Following the slow jam goodness of his a-side, Spokazi wastes no time as he gets down to business on this all out X-rated grind.
Collapsing Scenery:
Metaphysical Cops
Los Angeles two-piece, Collapsing Scenery, are one of those acts that defy convention. Far be it from us to attempt to pigeonhole their sound, which comes across as a melting pot of garage psych-fuzz along the lines of Suuns, and part electro in the style of Transparent Sound and Kitbuilders.
Metaphysical Cops, from the duo's latest release, God's Least Favourite, is an industrial, angsty number, with a ratchet beat and neat, acidic synth sound running throughout. The Big Pink remix of the track turns the nightmare levels up to eleven, distorting and twisting the track to make it sound even more like something from a Twin Peaks dream sequence. Great stuff.
Laurie Shaw:
Juice
Hailing from Greasby on the Wirral and signed to Chester's Sunstone Records, latest tune by by Laurie Shaw clocks in at precisely two minutes in duration and is a delicious slice of fuzzy garage-influenced lo-fi guitar pop that sounds as if it could be a long-lost Nuggets-era single. It cackles with an excited vim as the detached reverb-drenched vocals are interspersed with impassioned John Dwyer-esque yelps.
It positively propels itself with a front-foot-forward urgency, yet the last minute (or, given its brevity, the second half) hints at a more experimental side. That it achieves so much in such little time is surely indication of, amid the raw and frenzied energy, Shaw's untapped and untamed talent. In its brief running time we are treated to thoroughly satisfying squalls of noise, changes in tempo, repetitive avalanches of riffs and space-y electronic effects. On first listen you can't help but feel there is much more to come here and we for one can't wait.
Gazelle:
Undiscovered Love
There seems to be an undercurrent of jazz-influenced music at the moment, and if there is anyone who can mount that scene in Liverpool, it is probably going to be Gazelle.
Captivated by jazz from an early age, Gazelle found herself unhappy studying chemistry in a Versailles university, and dropped out to move into an underground art commune in Paris. These days in Europe seem to have influenced her work, as there is a vaguely exotic feel to her music.
Probably her best track so far is Undiscovered Love. Walking the tightrope between jazz and pop, the song has shades of both Sade (thanks to a sound a little reminiscent of Hang On To Your Love) and occasional glimpses of Amy Winehouse. We can envision the song being played in both a smoky jazz club, and over the airwaves. Let's see where this goes…
10. Her's: Marcel
The soft melodies of Her's come swaying over the listener as a wave of calm, as Marcel slowly begins hypnotising them.
The track washes over you and its dream like quality sends you off into a different time or even world. While the wistful vocals float around the melody, it is very reminiscent of 70s pop with the psychedelic dream quality and due to unknown reasons the higher pitched notes triggers the memory of Smokey Robinson's Being with you, which is never a bad song to remind a person of (though it does end up trapped in your head on repeat).
Marcel is a track which spans decades of influence in 3:07 minutes and manages to use this influence to create a contemporary track which would be an idyllic soundtrack to your favourite French film.
11. Little Triggers: When The Lights Are Going Out
In Liverpool we have some cracking new punk bands right now, ones with an extra slice of 2016 pep. Little Triggers, like Generation – formerly known as Spares – pack a spiky punch in the classic three minute format.
Little Triggers' forthcoming single When The Lights Are Going Out gets the job done in an efficient two minutes and fifty seconds.
The band impressed us at Sound City in May. They were marooned on a pirate boat with a road between them and us, cars and trailers carrying bales of hay and suchlike trundling past willy-nilly, but the band kept their spirits up as well as ours, showcasing clever songs with a cheeky Steve Marriott wink, and singer Thomas Hamilton-Hughes strutting, a true showman, much to the delight of the audience.
Little Triggers have already supported the likes of Iggy Pop, and their debut album is out next year. They play Liverpool Music Week on November 4, and launch their new single at the Zanzibar on November 11.
12. TVAM: Total Immersion
Total Immersion, the latest release from TVAM, is exactly that. A pulsing, penetrating and dizzying throb of layered one chord guitar lines, urgent and insistent drums, and vast sweeps of high end phased string lines.
From the sparse electronic intro, almost delicate and light, the build is vast and fast, dragging you under as you sort your way through this intriguing aural landscape. There are added layers of analogue electronica delight oscillating underlining the whole piece which seem to increase the disconcerting swirl of that build.
It all feels not only alien, but alienating, but in a good way, and by the time the journey ends, the immersion is complete, absolute and total. It's a dark, twisted, rolling freak of a piece of music, and a formidable, synapse-melting sound, which we imagine would sound incredible in the live context. Released on 7″ vinyl and digital on Psychic Data on November 25.
Comments
comments