With the release of a controversial new Amy Winehouse documentary, Getintothis' Del Pike looks back on the diva's short but powerful career, rounding up some of her defining moments.
So prominent was Amy Winehouse at the peak of her career, she seemed almost omnipresent. Her face adorned so many magazines both for her beauty and her social ugliness. She was praised and damned in equal measure.
It was impossible at one point to walk down a high street without hearing Valerie or Rehab floating in the air. Not since Billie Holiday had the voice of an angel been so closely enmeshed with the sound of torture and heartache. The words she sang wholly reflected the life she lived and like Holiday before her it was only a matter of time before her vices caught up with her for good. Such was the magnitude of her personality, that love her or loathe her, it was difficult to accept that from July 3 2011, Amy Jade Winehouse was no more.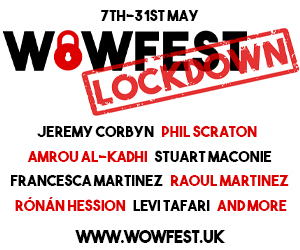 Watching clips of Amy now it is still painful to imagine that such a talented soul was destined for an early death at just 27 years old. She was an accident waiting to happen and we all knew it was coming. Not a day seemed to pass without the scum press highlighting her decline, counting the puncture marks on her body and scrutinising her relationship/marriage to Blake Fielder-Civil, widely regarded by the newspapers as being responsible for Winehouse's accelerated spiral into drug addiction. This was of course the fledgling days of the 21st century when heroin-chic was seemingly key. Amy was not alone, with cohorts like Kate Moss and Pete Doherty she created a grotesque rat pack for the Noughties.
Everyone has their own view of Winehouse, thankfully for many it is an appreciation of her musical talents that remains at the fore, but acclaimed documentary maker Asif Kapadia is currently presenting his take on the troubled singer's life. Following on from his highly celebrated Ayrton Senna documentary (Senna, 2010), Kapadia's Amy is out now on general release.
There has been a surge in music documentaries of late, but there is something compelling about the life of Amy Winehouse that makes this film something of a must. Apart from the fact that it promises much in the way of unseen footage, exclusive interviews and unreleased material it has also raised some controversy in the Winehouse household. Mitch, Amy's dad, who has been incredibly outspoken about his daughter's life choices, before and after her demise, has condemned Kapadia's film as preposterous and has withdrawn his former co-operation after discovering what he saw as a hatchet job of the story. He has urged fans to see it for the family footage and rare tunes but has requested they pay no heed to the sleazy content therein.
Amy almost coincides with the four year anniversary of her death, time enough for us all to have let go of the media frenzy surrounding her short period of fame, and perhaps now would be an ideal time to appreciate the legacy that she left behind. Revisiting performances and recordings from her career allows us to form our own opinions so Getintothis offer you ten examples of Amy at her best, in no particular order.
10. Back to Black from Back to Black (2006)
Perhaps an obvious start but this is one of Amy's blueprint songs and a good place to start if you are unfamiliar. The typical Mark Ronson production of the B2B album with more than a nod to Phil Spector forms the backdrop to dirty lyrics of sex, drugs and broken hearts. A bonafide classic that simply covers pretty much Amy's lifestyle in a 4 minute soulbite.
9. Will You Still Love Me Tomorrow from Lioness: Hidden Treasures (2011)
Amy's take on the Goffin and King classic is possibly even more heartfelt than The Shirelles hit version and on a par with Carole King's own take on her own composition. Her vocal range reaches almost breaking point at times making this an emotional journey and a simply brilliant cover of one of the greatest love songs ever.
8. Don't Go To Strangers (with Paul Weller) from Jools Holland's Hootenanny (2006)
Amy's contemporaries were certainly aware of her talents and the look on Paul Weller's face (and the ever present Jools Holland) during this class performance is of absolute respect. The song itself, a cover of the Etta James ballad is a warm and soulful tribute to the R&B legend. Etta followed Amy to the great music hall in the sky less than a year after Amy's death, in January 2012.
7. Valerie from Mark Ronson's Version (2007)
Although originally a hit for Deltasonic's very own Zutons and released as a Mark Ronson single, Amy totally made this ode to ginger haired Valerie her own. Ridiculously overplayed at the time, after a lull of listening, it now sounds fresh, vibrant and sunny again. This live version from her 2011, I Told You I Was Trouble live DVD, loses some of the jarring overproduction of Ronson which has a tendency to taint some of Amy's original recordings.
6. Rehab from Back to Black (2006)
Winehouse's calling card single, the one she will be forever remembered for is actually a damn fine song. Another hugely (so obvious it stings) autobiographical song, that leaves no doubt that this girl is trouble. The video is grim too and adds to Amy's wild at heart / tough as nails persona, looking like its set in a New Orleans brothel. One day this will be lift music but for now it remains a song about a rebellious forceful young girl on the brink of destruction. She rarely showed a soft side.
5. I Love You More Than You'll Ever Know – not officially released
Amy's performance of the Donny Hathaway solid soul classic is incredibly moving. Hathaway met a tragic end when allegedly he methodically threw himself from his apartment window in New York in 1979. It is difficult not to disconnect Amy Winehouse from the raft of doomed, tragic stars that clearly influenced her own work. This performance resurrects the ghost of Billie Holiday and even touches on Nina Simone as she moves effortlessly from dark to light.
4. Body and Soul with Tony Bennett from Bennett's Duets II (2011)
In another life Amy would have been a contemporary of Tony Bennett, Frank Sinatra, Al Martino and all of those great Italian American barroom crooners who went on to fill the greatest music halls in the world. This timely duet with the brilliant Bennett shortly before her death is a glimpse of what that other life could have been. Even in the presence of the great man, Amy never hides her character and appears troubled while still sounding incredible.
3. What Is It About Men? from Frank (2003)
The Frank album is greatly overlooked in favour of the "frankly" superior Back to Black, but there are still some classic Winehouse tracks that shouldn't be ignored. This particularly soulful song is typical of the pre-bouffant Amy and is sultry and summery. Worth a listen definitely.
2. Tears Dry On Their Own from Back to Black (2006)
Classic Winehouse here with this much loved B2B cut. Had time allowed it is likely that Amy would have gone on to be as legendary as the great soul divas before her, we are talking Diana Ross and Dionne Warwick here. Tears Dry On Their Own allows her to introduce a cheeky theatrical delivery and then swoop into a pure Motown chorus.
1. There Is No Greater Love from Frank (2003)
While the version of this song from the Frank album satisfies, this stripped down BBC Collective version is one of the purest Amy performances around. Winehouse is channelling Billie Holiday, who recorded it in 1947, effortlessly. Our favourite clip in this top ten, we hope you like it too.
Amy is on general release and is currently showing at FACT.
Comments
comments