The Getintothis Jukebox is an eclectic selection of the best new tracks released into the ether from around the globe, lovingly compiled by Getintothis' Jake Marley.
We've reached arguably the busiest period of music outside festival season. Over the last month or so, more tracks, EPs and albums have been released than at any other point this year. With that in mind, you've probably had your work cut out keeping a tab on things. Never fear, Getintothis Jukebox is here to fill you in on all the finest new music releases from around the globe over the last few weeks. All shapes, sizes, genres and guises. We know no bounds. So here it goes.
We start with one of Bjork's favourite producers, LA-based musician Katie Gately, who recently signed to Tri Angle for the release of her new album Color which is previewed in the form of stunning new track Lift. A track which will provide a rather frenetic opening to proceedings on her new record. Sharp.
Two more new tracks come in the form of two producers a part of the collective Vision Crew. First up extremely powerful and progressive We Don't Like Police from WhackEye. Followed by Ezro with Novelist production on new tracks In The Manor.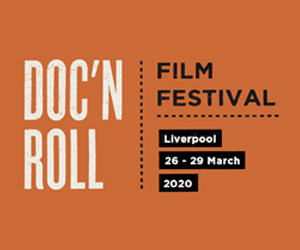 More than a year on from releasing six track beach groove soundtrack Seaside Tune, Russian producer A Vision Of Panorama returns with 8 track exploration Aquafusion, featuring nostalgic synth-waver Open Sequences.
The words genuine pop track of the year contender aren't to be taken lightly. Furthermore when they are applied to groove cats Anteros and their latest track Ring Ring they aren't just thrown out there as a hollow statement. Anteros have developed and perfected a groovesome and entirely infectious melody that sticks around your head for days, weeks, probably even months although it's not been around long enough to test that one out just yet. Anteros certainly have sass running through their veins from the funky basslines to vocalist Laura Hayden's lyrical delivery with a collection of nostalgic 90s influences in between. You just want to give this track a big sloppy kiss, it does everything you want it to and more, what a banger.
Now for an artist first brought to our attention by Radio 1's Phil Taggart (who previously guested on Getintothis Jukebox), London-based Irish producer/vocalist Bonzai. New track Bodhran infuses inventive electronic production with raw punk edges showcasing her hugely unique sound. All set to take her rightful place as one of the hottest new artists of the year, Bonzai is sure to be everywhere soon enough with more eclectic new splashes of experimentation in the pipeline.
Fancy getting your teeth into some new full lengths? Delve into Getintothis' latest Albums Club featuring Warpaint, Deap Vally, Goat and many more hot new releases.
Los Angeles darlings Gothic Tropic are a true experimental find, lo-fi garage rock of old finds its way to trip-pop and 80s Debbie Harry vibes on new dance ballad Don't Give Me Up.
New Atlas is the brainchild of 19 year-old Owen O'Hagan, an experimental musical brain capable of churning out irresistible pop hits like new single Naked, to be released October 21. Think upbeat dance-pop for alternative lovers of a shout-able chorus and groovesome rhythm, essentially fans of Two Door Cinema Club and The Naked And Famous ilk. It's hook central, dancefloor friendly and extremely loveable – who wants to look the same anyway?
Deltasonic Records gems Hidden Charms aren't just one of the countries best up and coming live bands, they're dab hands in the studio too. Latest number I Just Wanna Be Left Alone picks up where I Love You Cause You're There left off, buzzing, bopping guitar-pop of the highest order with the explosiveness of prowling rock 'n' roll driving the pounding freak train. Those fantastic charms are at it again baby.
Leeds groove-psych outfit The Strawberries have followed up statement of intent Laburnum House with another swaggering jaunt, Caramel Eyes. More about the rock 'n' roll than any of its predecessors, it's a real 60s wig out. This is the sound you merely look at The Strawberries and instantly hear. They're gathering momentum, they're off on tour, there's more where this came from too. Strawberry fever is coming down hard on you, they won't be tamed, don't even try.
Punk-rockers False Heads like explosive riffs and frenetic energy by the bucket load, showcased expertly in their new track Weigh In, a true riot of gigantic proportions. Signed to Libertine Gary Powell's 25 Hour Convenience Store and gaining support from Fred Perry and BBC Introducing among others their swirling buzz is showing no signs of falling away. Frankly unstoppable, unmissable and untameable.
Alt-rock quintet Yassassin screw up Social Politics on a vibrant and firey path of raging alt-rock gold. If you consider this gem is their debut release, they've truly come out swinging, kicking and screaming. This is damn good, great in fact, and you wouldn't want to argue with them to say otherwise either.
Moshi Moshi never fail to cook up a few gems. Girl Ray first heard via BBC 6 Music earlier this year are one of their finest yet. Their robust yet hugely charming new single Trouble is full of wonderful harmonies and buzz, meandering guitar journeys and percussion tinkers, it's all in those charmful harmonies though, consider your breathe taken.
Our Girl is a hit BBC one series rip-roaring band fronted by The Big Moon's Soph Nathan, yes the one that's cornered the patterned coloured shirt market with some of the best shirts seen on a stage for quite sometime. It's frankly amazing enough she finds the time outside of absolutely killing it with one band, to go and absolutely kill it with the other but she does. Our Girl shred hard on Being Around, a tale of winding guitars, scuffed edges and muffling pulses, culminating in a shredding alt-rock free for all.
When making the comment of "everything Laurel releases is absolute gold" back in the summer after she'd followed up hugely impressive single Life Worth Living with brooding Lana Del Rey esque gem San Francisco, an even fuzzier, more band like sound wasn't yet in the offing. That comment though can only be repeated and repeated and shouted louder from the rooftops upon hearing new track Hurricane, set to form a new EP out in the fall. Hurricane lays a fuzzier backdrop for those painfully honest, crisp and raspy tones we've come to love and marks yet another highly successful outing for Laurel ahead of her intimate Winter tour dates.
20 year-old Dutch artist Pip Blom's lo-fi pop belter Taxi Driver is as raw as they come. Think Courtney Barnett, rough around the edges but propelled by equally energised hooks and a massive chorus to boot, go get yourself some, quick it's driving off.
Tame Impala's Cameron Avery has shared a solo cut in the form of C'est Toi, to celebrate his record deal with ANTI, expected to bring an album next year. It was impossible not to fall in love with his collaboration with Alexandra Savior on We're Just Making It Worse. It's equally as impossible not to love his atmospheric velvety tones here, just give us that album already.
Melt, the new second album from Oli Bayston's project Boxed In has gone down a storm. Electronic spurts, synth flourishes and idiosyncratic pop wizardry aplenty. Synths and catchy rhythms are all the range on addictive hit Shadowboxing taken from the album, get it in your playlist.
Intoxicating new single Houdini by Cherryade probably stands somewhere between grit-pop M.I.A. and Charli XCX snarly licks, one place it definitely should stand is on your playlist.
This month's guest pick comes from Owen O'Hagan of New Atlas who has picked Honest, a track by Leeds indie-rockers Clay, saying: "I love this track, the vocal production and hip hop sounding drums caught me. I've been getting super into vocal pitching and chopping recently and these guys nailed it. Big fan."
Comments
comments