With a bizarre mish-mash of bands on display, Getintothis' Shaun Ponsonby winds up at the Northshore Troubadour for Lying Bastards' single launch. 
This is a curious little gig. Taking place in an abandoned warehouse known as the Northshore Troubadour – a venue, this writer must confess, not only has never heard of but had a horrible time finding! – it is a strange mish mash of bands that, on paper, you would think wouldn't work together in a million years. In reality it works surprisingly well.  
But it is a busy night in Liverpool. A lot of big gigs going on, so early on it doesn't quite have the warehouse party vibe we would have hoped, although in no way was this the fault of the bands.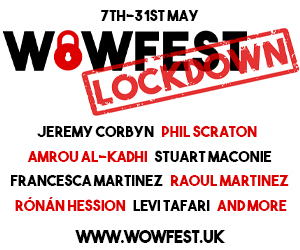 Due to the aforementioned orientation-based issues, we actually missed the first band. We didn't catch a full set until Elevant took to the stage.
Placed somewhere between the almost satirical mess of The Replacements and immensley skilled psych, Elevant pull out a performance that is constantly teetering on the edge of disaster without ever falling off completely. This means the three piece are never playing it safe, and makes for a genuinely exciting experience.
New music galore! Check out the movers and shakers in our Introducing section. 
In comparison, Lasso Moon feel a little tame, though that needed be a bad thing. They are a little reminiscent of Pearl Jam and early 90s grunge to our ears, and though not quite as intense as the rest of the bands we see on the bill, they do actually provide a bit of a breather.
Tonight being Lying Bastards' single launch, they pull out all of the stops and barely let up for air. They come across a little like outlaws. Passionate and thoroughly solid, they manage to make the fairly sparse-ish crowd feel like a packed out hall. If we're honest, the whole thing is a bit of a blur.
Having a band following Lying Bastards at their own launch could be a little strange, but that band being Galactic Funk Militia means that it feels more like an after party. Performing in what is probably their smallest configuration, they match Lying Bastards for octane, but where intensity is the Bastards game, GFM spread joy and happiness. It's a full on dance party as the night ends with the majority of the band playing their instruments in the crowd, bouncing up and down like lunatics.
And when you have your arm wrapped around a saxophone player who is playing their instrument, and you are both jumping up and down; that, people, is a sign of a good night.
Pictures by Getintothis' Mark Holmes
Comments
comments