As Night Moves take to the stage at the Soup Kitchen, Getintothis' Tom Millen was on hand to witness Minnesota take over Manchester.
Minnesota is cold, very cold, especially in the depths of winter.
Anyone who's seen Fargo can tell you that. It's also about as far from the sea as you can imagine.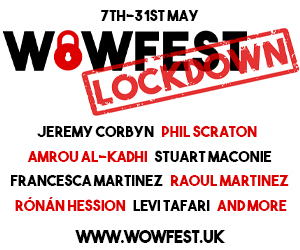 It's extraordinary then that Minnesotan five piece Night Moves serve up music which brings to mind hazy summertime evenings with a definite West Coast feel.
They are such an unassuming bunch, it almost comes as a surprise when the guys who've been fiddling with the equipment on stage suddenly pick up the instruments and start playing. There's no trace of rock star pretension (they cheerfully admit to flying in from Europe on Easyjet earlier in the day).
Once they get going, the room comes alive as it is filled with glorious woozy guitars and shimmering falsetto from lead vocalist John Pelant.
Recent sophomore album, Pennied Days, provides two of the show's stand out moments, with standout track Carl Sagan proving the nearest Night Moves come to an anthem, with the front rows joyfully joining in. Denise, Don't Want To See You Cry is also outstanding, a rhythmic, driving tour de force.
The balance between Pelant's soaring voice and the bandmates alongside him is a delicate one, but this is a tight band and there's no hint that one will overwhelm the other. Instead, we're treated to a set that's pure Laurel Canyon transported to a basement the Northern Quarter. You long to see them in a late summer festival slot, where the surroundings better fit the vibe.
For now though, this will do nicely. Night Moves are clearly a band moving only one way, and that's towards a wider audience.
Comments
comments