With the subject raging in the press and on social media, Getintothis' Shaun Ponsonby speaks to promoters and agents about the increasingly hot topic of consumer protection and the reselling of tickets. 
Back in late 2015, Prince announced a European tour called Spotlight – Piano and a Microphone, which was pretty much what it said on the tin; Prince, alone, playing piano and singing.
The shows were cancelled a matter of minutes before going on sale when Prince learned that touts were already operating. Tragically, he died before he was able to reschedule. The message was clear, though. One with which he had been consistent, telling his audience at the Manchester Academy a year earlier: "We ain't got no time for scalpers".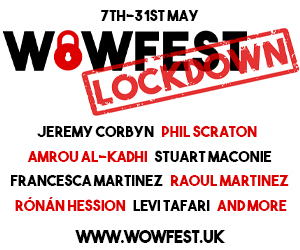 It would be easy to look back at this as a key moment. Since then, ticket touting has been a hot topic, with barely a week going by without the subject coming up in the press. Just last week Ed Sheeran was in the news when his shows in the spring went on sale. Immediately, the tickets were being sold on the secondary market.
A representative for Sheeran told the Press Association: "We are vehemently opposed to the unethical practices that occur in the secondary market. We have written to each of our partners, be they promoters, venues or ticketing companies detailing the way in which we expect tickets to be sold: direct to fans."
There have been several other artists caught up in the furore, leading to a government review last summer. Campaign group FanFair Alliance said in a statement that touts were "profiteering via under-regulated resale sites" and that they "urgently need government to address these failings and make legislation effective for the digital age."
Traditionally, a tout was a shady looking bloke who walked around the perimeter of the venue yelling "Buy or sell tickets" in an increasingly bored tone of voice. They would show up on the day, maybe purchase whatever was left and pick up loose, unused tickets from passers-by.
This incarnation obviously still exists, and Mellowtone's Dave McTague sees a slight difference between this and what we are contending with on an industrial scale: "At least the original touts have to get in on the ticket buying action themselves, and there is a bit of risk involved for them too. 'On the night' scalpers are in essence on the hustle, making a quick buck, supply and demand. In my opinion, this is quite different from the calculated online touts, where allocations are never even released in the first place."
In the "digital age", the most common targets of resentment are the bots. Eric Schneiderman, the Attorney-General for New York City who headed an investigation into online touting, noted that it took one bot just one minute to buy over 1,000 tickets for U2's Madison Square Garden concert on July 19, 2015.
A bot emulates human behaviour, and does all the things we do when buying tickets – choosing the event, how many tickets we want, which seats, mode of delivery etc – much quicker than we can. As technology is advancing, they are becoming more sophisticated and it becomes easier for the bots to override the captia.
We have all had to fill out a captia while buying tickets, it is supposed to identify that we are not a robot. The captia itself is the trickiest part for the bots. The best way to get around them is to have an army of people available; the bots will get to the point of the captia and send an image of it to the people waiting, who then type it in manually, and the bots continue from that point.
Getintothis reached out to Ticketmaster for their comments on the fight against the bots, and they responded in no uncertain terms: "In the ticketing industry, bots are often used in an attempt to unfairly purchase tickets that should always be available for fans. Fortunately for our fans, Ticketmaster works to combat bots every day to make ticket availability and the overall ticket buying process better. Bots violate Ticketmaster's terms of use, and are, in many cases, illegal."
Of course, as we all know, it doesn't end there.
Skiddle's head of content and communication (and occasional Getintothis contributor) Jimmy Coultas doesn't see things quite so clearly. "There's no denying that bots play their part but I think that's a very effective smokescreen for much wider issues," he tells us. "Too much of the debate tends to be focused on bots because it helps every stakeholder get riled – including the big secondary sites, and this narrative of electronic skullduggery and an easy quick fix is just diverting away from the real issue. What's more important is exploring the transparency of how power sellers are getting tickets, and people like Reg Walker at Iridium Security are showing what is really happening."
Walker is one of the UK's leading experts on touts. He told the BBC last year that "the problem is that there is a danger…that we are pricing out a whole stratum of society…The majority of the people in the UK cannot afford these prices, [and]they are being priced out by greedy individuals."
"People only have limited amounts of money to spend on music," says Coultas. "When that budget gets eaten into by extortionate prices it cuts out the chances of that money going elsewhere in the music industry. If you've paid three times as much money for a ticket you're less likely to go to see another band, or buy merchandise for them. It's also easier from a moral perspective for you to then download music illegally.
"People talk about how modern football has priced the fan out of going to the game, but this is in danger of becoming the case for music too. Bieber and Sheeran are two examples of performers touts have capitalised on, both with traditionally younger fan bases. They're gateway artists, people young music fans get into before a lifetime of music discovery, but the inflated costs mean their parents are more likely to take them shopping or to the cinema as a treat."
Five years ago, Channel 4's Dispatches caused uproar with their exposé of Viagogo. In that programme, they found promoters allocating tickets directly to these companies so they can be sold at hundreds and even thousands over face value. In one instance, Viagogo were given a thousand tickets a day for a Coldplay tour, which they sold at massively inflated prices directly from promoters SJM, with the two companies gaining a 90-10 split of the profits.
Viagogo attempted to block Channel 4 from showing the Dispatches film – titled The Great Ticket Scandal – but lost the injunction.
One Liverpool promoter – who asked to remain anonymous – brought this documentary up in conversation with us: "For SJM to allocate 29,000 Take That tickets direct to Viagogo is nothing but hoodwinking the general public on an industrial scale.
"The deceit goes further, though. SJM would have settled the show with Take That's agent on the face value of the ticket, rather than the 29,000 inflated ticket prices. The artist also loses out on the 3% PRS payment as this will also have been calculated on the face value rather than the Viagogo price. I know that no-one will lose any sleep over Take That missing out on a few grand here or there, but the promoters who operate this type of scam will more than likely be running the same scheme across all their shows, right down to the hot new band playing Shipping Forecast."
Dave McTague, however, doesn't believe this is happening on a local level: "Not regular as far as I am aware, but I did watch the Dispatches documentary, and in the case of such shows and promoters, this should be clamped down upon. On a larger scale, it can have a number of effects.  From damaged reputations, to increased prices, and compounding that, many 'true' fans risk missing out."
As recently as last month, Robbie Williams' management company ie:music were caught placing tickets on resale websites at higher prices amid justified outcry. It put the spotlight back on the problem after months of campaigns. But what is most interesting to us is that if the Dispatches documentary broadcast in 2012 had already brought such information to light, then we are merely going around in circles. This isn't new information – it is the same old story with a different case study.
"It sets up a pattern of mistrust between the customer and the music industry as a whole," says Coultas. "Things aren't great right now for a lot of people within this, so we need to make sure as much money and as much trust is there so we've got people involved for years to come. Instead the money is going to dodgy North American power sellers or shady Middle Eastern gangs, via tax haven faceless businesses. None of this is helping grassroots music."
It can be cause for concern for the consumer to learn that Ticketmaster have merged with Live Nation – one of the world's biggest promoters – and also own resale sites such as Get Me In and Seatwave. When asked for assurance that this set-up is not abused, they staunchly denied that they ever held tickets back for resale sites.
Perhaps it is the artists themselves who need to implement further measures. Some already have; Prince's guerrilla gigs of 2014 took several steps, with the first being that most of the shows were last minute announcements. Which is all well and good, but people have lives. How many times will you be able to queue up in the cold all day to see your favourite band on the day of the gig? The shows that were pre-announced in Manchester required photographic identification for entry and 100 tickets were held back for the door to elminate the touts' market.
Similarly Kate Bush's highly anticipated shows later in the same year required photographic identification for entry, and Glastonbury has been operating a strict registration process for around a decade. Emily Eavis spoke to the BBC on the issue during the aforementioned government investigation: "It involves people registering, uploading a photo and then that photo gets assigned to your ticket…That means people's tickets are protected and that's the most important thing. We've had years of hearing these terrible stories from people who've been ripped off or tickets not turning up because they've been bought on imaginary sites."
Glastonbury Festival and The Variety Bazaar – is this the end of the line?
Ed Sheeran this week announced that he has partnered with Twickets, a company which aims for ethical resale of tickets on a purely fan-to-fan basis and who are already endorsed by many of the current crop of stars including Adele and The 1975.
Ticketmaster seem to have an inkling where the future may be for them, telling us: "Paperless ticketing is a proven way of getting tickets directly into the hands of genuine fans while ensuring they pay the price intended by the artist."
They have been running this since 2009 for various artists, and recently the likes of Biffy Clyro and Iron Maiden have used paperless ticketing exclusively, as well as the musical Hamilton. In this instance, instead of having your ticket scanned on entry, you must produce photo ID and the credit card with which you bought the tickets.
Skiddle's Jimmy Coultas has other ideas: "I'd like to see regulation put into place where you simply cannot sell tickets at inflated prices."
He also thinks that the industry will be better served by offering flexibility to the consumer: "Customers should be able to change their mind about a purchase and pass on a ticket if their plans change. We set up Re:sell last year so customers could sell on their tickets at a fair price, and that's now been allayed to waiting list which means customers will get the opportunity to buy those sold out tickets in a fair order. All of this was done with the needs of both customers and promoters being paramount, and we think it's a fair solution for both parties."
Ultimately, it isn't just the immediate imposition of being outpriced or unable to buy tickets that is of concern. If the problem isn't currently harming grassroots scenes directly, it will in the future. After all, how is it possible to be a great band if you have never seen a great band? How many people are going to display a lack of interest in music because they could never afford to truly experience it?
But what can we do as consumers? The only way to feasibly cut them off is to stop going to shows altogether, and how likely is that?
Despite the aforementioned investigation, there seems to have been very little response from the government on this issue, despite a lot of noise, and even Ticketmaster submitting their own proposed amendment to the Digital Economies Bill. So the cycle continues: touts found to be operating industrially, public outcry, the press have a field day, someone starts a parliamentary petition, there is an investigation, nothing much happens.
This is the current petition with the most signatures. It reads: "Tickets sell out in record time! Then we see them for "resale" within hours on secondary ticket sale websites at ridiculously inflated prices. Reselling of football tickets is illegal under section 166 Criminal Justice and Public Order Act 1994, why can this law not apply to concert tickets?"
Continued pressure can't hurt, but as Coultas said: "You just have to hope that the government remains committed to the issue, which let's face it in the current climate isn't guaranteed."
This morning the House of Lords put forward amendments to the Digital Economy Bill that would stop anyone from reselling a ticket without written permission from the event organiser, and carrying a fine of up to £5,000. Aside from the legal implications of the ammendment, the fine could potentially eliminate any profit made from the reselling of the ticket and, crucially, provide transparency in the ticketing industry. Could this be the legislation we have been waiting for?
Comments
comments