The Sherlocks play to a sold out crowd where Getintothis' Siobhan Matos discovers yes, it is really worth it. 
Walking into the basement of the O2 Academy, we are greeted by a room that is already pretty full and alive with chatter. After grabbing ourselves a drink we choose our space carefully in the middle (taking notes means the throng of the crowd isn't an option tonight).
As SPINN sneak on, the stage glows with a purple hue, grabbing our attention. Turning to face the stage we see, well…curly hair that any gender would envy. Then without introduction the band start to play. A light and relatively mellow sound in contrast with the headliner's it is difficult to feel any real excitement about what was to come.
The second band pick up the tempo, lights dancing along with the music. Oddity Road certainly know how to get a crowd going. This was what we had been waiting for. The atmosphere suddenly shifted to one of excitement.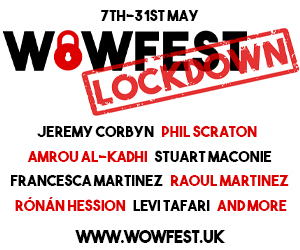 By the time the third support act hit the stage the crowd is prepped and ready, and Jordan Allen delivers with even more charisma than the act before him. As they play Rosie it is clear the congregation is putty in their hands, a sea of bobbing heads clustered in front of them, raising their arms on command.
Whilst resting our feet near the bar (too much dancing), we hear a trumpet intro and everybody starts to cheer. Although not the music of The Sherlocks it is clear that this is signalling their presence on stage. We immediately rush over as the track dies and the band start to play Last night. It's almost as if the crowd were moving as one bouncing back and forth with their hands in the air. This accumulates with everybody climbing onto their neighbour's shoulder for the last song of the night. With this kind of reaction it seems clear that The Sherlocks will only continue to grow.
Photos by Getintothis' Warren Millar
Comments
comments