Exploring one of the great cult artists, Getintothis' Shaun Ponsonby runs through Tom Waits' back catalogue and finds a drunkard, a poet, a performance artist and an eccentric genius. 
Oh, Tom Waits, you wonderful man.
Last weekend, BBC Four showed a documentary called Tom Waits: Tales From a Cracked Jukebox, and it had us running runnin through his rich back catalogue all over again.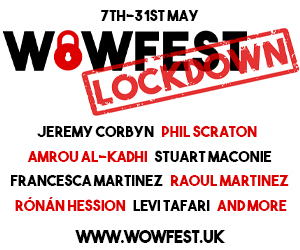 In a way, Tom has had two careers, so different are his early records from his work from the 80s onwards. His first two albums featured brilliant songs with a fairly unremarkable voice, singing of late nights at closing time.
Sometime around 1975's Nighthawks At The Diner, his voice began to change into the gruff drunk beatnik he would become known for, once famously described as "like it was soaked in a vat of bourbon, left hanging in the smokehouse for a few months, and then taken outside and run over with a car".
It is extremely easy to be put off by Waits' vocals, but that feels like the point. Almost like he is trying to make you work for it. Let's face it, he sounds exactly like the deadbeat characters that populate his songs, the people he inhabits.
Tom Waits is one hell of a songwriter, but he is also one hell of an actor and a totally committed performance artist. We can't pinpoint a moment where his mask has slipped in public. Just as an example, take a look at how he announced his 2008 Glitter and Doom Tour, and if you watch the video, make sure you watch it to the very end.
He continued to be a drunken faux-beatnik troubadour through most of the 70s, singing about warm beer and cold women with a bad liver and a broken heart, often appearing on stage with a pornography magazine poking out of his jacket pocket. But, he is a smart guy, and he knows when something has run its course.
It is no coincidence that he changed gears so drastically after his marriage to Kathleen Brennan. She isn't his muse, she is his equal. As he puts it, "She washes, I dry". She introduced him to what has probably been the biggest influence on his music since, Captain Beefheart.
In retrospect, after years of barfly anthems, the opening Underground on 1983's Swordfishtrombones may well have been the single most challenging moment for any artist's audience, even for an already challenging artist.
In that sense, what Tom did for this writer was change the way I listen to music, what I even considered music to be, and that crucial open mindedness has served me well ever since.
In truth, you can't do a definitive Top 10 Tom Waits. His catalogue is so vast, so bizarre, so full of twists and turns and so full of hidden gems that it is an entirely moot practice. Nobody will ever agree. We can, however, pick 10 songs that showcase different sides to his writing and performance, and encourage newcomers to dig as deeply as they possibly can. If you want more, check out the playlist at the bottom of the page.
As Tom is as well-known for his wisdom as he is for his music, we have included a quote culled from bootlegs and interviews with each selection. You're welcome.
If lists of things are your bag, check out Getintothis' other Top 10's
Way Down In The Hole [Frank's Wild Years, 1987]
"Every time there is a male ejaculation, it releases 250 million sperm. Now, only one of those sperm can actually fertilise the egg. So, if you are here, you're already a winner."
We are going to get this one out of the way first. Due its use as theme tune for The Wire, it has become one of the most well-known of Tom tunes.
The song comes from the stage play Frank's Wild Years, the music for which Waits eventually re-arranged for the album of the same name. It is hard to know whether the song is particularly Christian in nature, despite its plea to "keep the devil way down in the hole". Surely this is a metaphor for something?
It's usage in The Wire comes with a handful of anecdotes from the show's co-creator David Simon, who was determined to use a Waits song because "Songs can be on point, but only up to a point…but all of Tom Waits is like that…never on point but they lend themselves cinematically".
When they decided on Way Down In The Hole, the notoriously protective Waits wanted to see a few episodes before he gave them permission. They sent him some tapes, and heard nothing. For weeks. And weeks. Eventually, with little time left in post-production, somebody was able to get in touch with him, and he explained in the most Waitsian way that he hadn't watched them because he didn't know how to operate the family's VCR, but "my wife will be home soon and she knows how to work it." He sent his approval the following day.
Falling Down [Big Time, 1988]
"Everybody knows me at the dump."
Big Time was Waits' performance concert film, in the most untraditional form. It was loosely based on his and wife Kathleen Brennan's stage play Frank's Wild Years, on which the titular record was also based.  Naturally, it was accompanied by a live soundtrack album, and somewhere in between the renditions from the fabled Island Records trilogy (Swordfishtrombones, Rain Dogs and Frank's Wild Years), there is this little studio curiosity.
Musically, it feels a little breezy, and the first line sets a tone akin to a hymn, helped by the prominent organ. "I've come 500 miles just to see your halo" he sings in as close to a normal voice as we are likely to hear from him, before alternating back into his trademark gruffness.
His brilliance as a lyricist is pretty clear in lines such as "She wants you to steal and get caught/For she loves you for all that you are not" – at once tragic and funny, abstract and yet something you can easily relate to.
Heigh Ho [Stay Awake: Various Interpretations of Music from Vintage Disney Films, 1988]
"The three ages of man; youth, middle age and…you look good."
Yes, that Heigh Ho.
This comes from an album Waits contributed to featuring respected and alternative artists performing their own unique interpretations of songs from classic Disney movies, from Sun Ra's version of Dumbo's Pink Elephants on Parade to The Replacements' take on Cruella De Ville.
Tom arguably steals the show, by turning the chirpy marching work song into an unrecognisable three minutes of morbid terror that was more extreme than anything he had done up to that point. It did, however, point to the sound of his next album, 1992's Bone Machine, which utilised a similarly cold and harrowing sound. Make no mistake, there is no Disney warmth on this track.
The song was reissued in 2006 on Waits' own odds and sods collection, Orphans: Brawlers, Bawlers and Bastards, so is now readily available outside of the original, obscure Disney album.
Heartattack and Vine [Heartattack and Vine, 1980]
"Most vultures that are injured, are injured whilst dining. They eat so infrequently, that when they do eat, they eat so much that they can't take off without throwing up. That's kinda sad."   
After years of playing the barfly drunk, Waits slowly started cleaning his act up by the time the 80s rolled around. In a way, the Heartattack and Vine album feels like both a transitional record, and perhaps a final attempt for his version of commercial success.
There are many wonderful songs littered throughout it. Waits is at his most romantic on Jersey Girl, a song known to many from Bruce Springsteen (and there is audio of them performing it together), and On The Nickel always brings this writer close to tears.
But it is the bluesy chug of the title track that epitomises the record, and where Waits was heading. The sleazy bark that could quite easily have come from Howlin' Wolf fiercely punctuates one of his greatest lyrics; "Don't you know there ain't no devil, there's just God when he's drunk".
Tom would take a couple of years off after this record. When he returned with 1983's Swordfishtrombones, everything would be different.
What's He Building? [Mule Variations, 1999]
"His name is Cunningham. And the thing I think about with a name like Cunningham, is if you are a ham, then you weren't very cunning, were you?"
Of all Tom's spoken word pieces, a tradition which dates all the way back to Diamonds on my Windshield from 1974's The Heart of Saturday Night, this is the one that has taken on a life of its own.
Tom talks about his neighbour – the neighbour that "you wonder about", and if there isn't a neighbour on your street that you wonder about, the chances are that you are the neighbour everyone else on your street wonders about.
Throughout, Tom spreads a series of rumours, with the constant question being asked; "What's he building in there?" But what comes through is how the neighbour in question isn't the person you are encouraged to judge, but the narrator. The nosey guy who thinks his introverted neighbour is weird because he keeps to himself. What business is it of yours what he is building in there? You don't have a right to know.
Downtown Train [Rain Dogs, 1985]
"Songs are just really interesting things to be doing with the air."
Although this is far from one of Tom's more celebrated songs within his fan base, it has been covered by the likes of Rod Stewart, Bette Midler and Bob Seger. The former even became a worldwide hit, and probably put Waits' kids through college, even if it was a horribly sterile version with about as much grit as a daytime soap opera.
But, what it demonstrates is an element to Waits' song writing that is often missed, and that is his heavily camouflaged pop sensibilities. He is beyond capable of writing a perfect pop song, even if his delivery is on the wayward side. It shows that if he really wanted to, Tom Waits could write a hit, and Rod Stewart's recording stands as proof.
Tom had moved to New York from Los Angeles at this time, and it definitely shows not just in the material, but also in the video for Downtown Train. In it, he portrays one of the Rain Dogs that the album is named after, as he described them, "People who live outdoors. You know how after the rain you see all these dogs that seem lost, wandering around? The rain washes away all their scent, all their direction. So all the people on the album are knit together, by some corporeal way of sharing pain and discomfort."
(Lookin' For) The Heart of Saturday Night [The Heart of Saturday Night, 1974]
"I used to think you never had to get dressed up for Saturday night, because I used to think that Saturday night got dressed up for me."
We had to include at least one song from Tom's first two records – Closing Time and The Heart of Saturday Night. Both albums have front covers that tell you exactly what the record sounds like. The kind of front covers you see on the shelf and say "I want that one".
There are a lot to choose from. Closing Time alone opens with Ol' 55 (later a hit for The Eagles), and segues into I Hope That I Don't Fall In Love With You, before giving us Martha, Virginia Avenue and Grapefruit Moon. But it is the title track from The Heart of Saturday Night that breaks this boy's heart. There is a loneliness in the search, constantly looking for this perfect moment, the Saturday night that makes it all worthwhile. That Saturday night that comes once in a lifetime.
Maybe it doesn't even exist.
Christmas Card From a Hooker In Minneapolis [Blue Valentine, 1978]
"It's really cold in Minneapolis. You spend about six weeks just waiting for your nuts to drop back down again."
We would argue that this Tom's finest character song. Although his vocal style was established by this point, it is still jarring to hear his gruff, drunk voice belch the opening line "Charlie, I'm pregnant".
The barroom piano backs him as he does exactly what the title suggests – reads out a Christmas card from a prostitute to a man named Charlie. She tells him she's pregnant, but brags that her old man "loves me, and though it's not his baby he says that he'll raise him up like he was his own son". They have a nice apartment, go dancing every Saturday night, they are getting married, they sit at home listening to Little Anthony & The Imperials records.
The last verse, she breaks down and tells him the truth. It's all bullshit. She is, in fact, in prison and needs money to pay her lawyer so she can make parole by Valentine's Day, and that last dash of romanticism makes all the difference against the image of the prostitute behind bars.
Hell Broke Luce [Bad As Me, 2011]
"I've become more politically active lately. There was a big rally right here in Manhattan this morning…you probably heard about it. Free the glutens. They've never had a country of their own, and we adopted a little girl who's a gluten."
In all our lives, I don't know if we have ever encountered a more powerful protest song. Hell Broke Luce is a damning condemnation of America's foreign policy from the point of view of a soldier on the ground.
Musically, the song is based on an avant-garde soundscape that puts you in the battlefield with the young soldier, and the vocal melody (if you could call it that!) is based on the soldier's marching chant; "I had a good home but I left, right, left/That big fucking bomb made me deaf, deaf".
Lyrically, the anger in the soldier's rantings and ravings is palpable. He remembers his life back home, that he wasn't told of the death of his own mother, how he is losing his human qualities through the horrors of war, the disease affecting his comrades, the succession of body bags, the filth he is living in, his anger at the President that put him in this situation. But what sells it more than anything is Tom's vocal. He spits the lyrics out with the vitriol they deserve.
All of these elements brought together perhaps paint the most vivid picture of the realities of war that has ever been put on record.
Tom Traubert's Blues (Four Sheets to the Wind in Copenhagen) [Small Change, 1976]
"I met this girl named Matilda. And uh, I had a little too much to drink that night. This is about throwing up in a foreign country."
Tom Traubert's Blues could be viewed as the hungover lament of a chronic drunkard. It certainly summarises that mournful, hungover feeling where you just want to die. This is apparent from the very first line; "Wasted and wounded/'Taint what the moon did/Got what I paid for now".
The song's refrain is based on the Australian folk song Waltzing Matilda, with the "Matilda" in question thought to be a Danish violinist Tom worked with named Mathilde Bondo. Tom sings in his then-new down and out voice, which is juxtaposed with a gorgeous string arrangement worthy of Sinatra. Despite the ugliness of his voice and heart breaking lyrics, it is a prime example of the beauty behind Waits' grotesque image.
It helped propel the album Small Change into the Billboard Top 100, a first for Waits – and, at #89, the highest any album would reach until 1999's Mule Variations finally cracked the Top 40.
Tom has himself acknowledged the song's longevity; "Some songs you may write and record but you never sing them again. Others you sing 'em every night and try and figure out what they mean. Tom Traubert's Blues was certainly one of those songs I continued to sing, and in fact, close my show with."
Goodnight to the street sweepers
The night watchman flame keepers
And goodnight Matilda too…
Comments
comments