Fiesta Bombarda brought another triumph to the Invisible Wind Factory, where Getintothis' Edward Feery got his dub shoes on.
2017 marks Fiesta Bombarda's fifth anniversary and on this evidence they show no intention of slowing down.
Tonight's event has those distinct Bombarda vibes from the off, with a troupe of neon-clad dancers cavorting round Invisible Wind Factory's cavernous interior.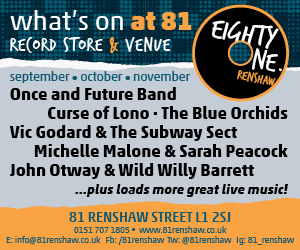 Openers Future Dub Orchestra take the stage with the audience thronging the balconies and bleachers, but leaving the dancefloor empty. The quintet start things off relatively chill, but continually reach out to the crowd, drawing them in – and as the audience responds, they bring up the intensity until the entire space is moving with them.
See our stunning pictures from when Fiesta Bombarda hit the Anglican Cathedral
By the time their set is over, any caginess has evaporated in joyous swathes of bass, beats and Tenisha Edwards' pitch-perfect vocals.
With the crowd set up so perfectly for them, it would be frankly rude of Gentleman's Dub Club not to try and do something brilliant. So naturally they promptly exceed brilliance and touch upon the sublime.
Taking the stage to the sound of sirens and a dub-fanfare from the brass section, the eight-piece dance machine promptly launch into ninety minutes of high-quality grooves that set the entire room pinging off the walls (and, given it's a sell-out crowd, off each other too).
Things start off high-tempo; singer Jonathan Scratchley skanks and high-steps like a man possessed, although he cuts the band off at one point to exhort: "Now when this shit goes down I wanna see the whole room bounce with me!" The audience gleefully obliges.
The band do occasionally take it slower and spacier at points – but, of course, each time they bring it down they follow up by whacking things up even further until it feels like the very fabric of the building is bouncing to the beat.
Finally, after a euphoric encore, the Gentlemen depart the stage as they arrived, to the sound of sirens.
Pictures by Getintothis' Peter Goodbody.
Comments
comments