With The Jacksons celebrating their 50th anniversary with a gig at Haydock Park, Getintothis' Shaun Ponsonby gives a crash course in their often overlooked back catalogue. 
The Jacksons are celebrating their 50th anniversary this year.
As part of their celebrations – which includes a rumoured appearance at Glastonbury – they are performing a special set at the races at Haydock Park on July 7.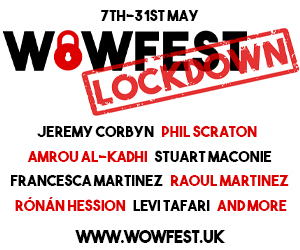 As children, the group's father, Joe Jackson, had a guitar in the house that he instructed the kids never to touch. Tito didn't listen, and when his father was out he would get it out and practice as the rest of the brothers sang around him.
One day, a string on the guitar broke. Joe naturally discovered that his children had been using the instrument. But to his surprise, they weren't just playing around. Tito had been practising. The kids could sing. They formed a group at their father's behest, and the rest is history.
The Jackson 5 – at that time Jackie, Marlon, Tito, Jermaine and Michael – were signed to Motown and hit it out the park immediately with I Want You Back which hit number one, as did the following three singles. An unprecedented run.
After their success at Motown ran out of steam, they switched to Epic Records, dropped the "5", becoming simply The Jacksons. Jermaine had married Hazel Gordy, the daughter of Motown boss Berry by this point and opted for a solo career at Motown rather than move with his brothers. Youngest brother Randy was then drafted into the group, and Jermaine finally re-joined in 1984.
Yet, as it turned out, Randy – a multi-instrumentalist – was probably the most musical of the brothers on the level of technical proficiency. Taking a look at album credits after his arrival, Randy seems to have been the brother Michael turned to when he needed his ideas fleshed out.
The success of Michael as a solo artist has perhaps eclipsed both the success and impact of The Jacksons to Joe Public, but the truth is they were a much greater group than some would have you believe. They achieved incredible things and reached dizzying heights, and to ignore the contributions of the brothers would be unjust and unfair.
And so, ahead of their Haydock performance, we present our Top 10 tracks from The Jacksons and The Jackson 5.
Michael Jackson's Dangerous at 25 – the King of Pop's last great creation?
Wait [Victory, 1984]
Victory was the final album Michael made with The Jacksons, and it saw the return of Jermaine after nearly a decade. There was no real reason for him to do it. He had been riding high with Thriller for a full two years by the time the album came out, and tensions between the brothers were obvious by the fact that there were no real group tracks on the album.
Instead, what Victory gives us is a succession of solo tracks from most, if not all, of the brothers. It is a decidedly mixed bag. Bizarrely, Michael provides one of the most loathsome moments with the turgid Be Not Always, though he totally redeems himself with Mick Jagger duet State of Shock.
Wait is one of Jackie's songs, and is one of the few to feature numerous brothers. Jackie takes the lead, with Michael and Jermaine adding prominent ad-libs towards the end. Truth be told, it would be easy for the track to fall into cheesy 80s mode, but the chorus such a monster earworm that it undeniably acts as one on the album's highlights.
It is certainly superior to Thriller's Baby Be Mine.
2-4-6-8 [ABC, 1970]
It took this writer years to find out what track this was. Years.
There is a clip of it in the first section of Michael's 1988 movie Moonwalker, where he screams out "I may be a little fella, but my heart's as big as Texas/I got all the love a man can give, and maybe a little bit extra".
I finally found the song when I picked up J5's ABC album, and there it was! 2-4-6-8, which makes it feel like a sort of sequel to the album's iconic title track. The mix of a slight funk to the bubblegum pop makes a big difference, and like most of their early Motown material, it is pretty difficult not to get swept up in the sheer joy of it all.
I'll Bet You [ABC, 1970]
This is the infants in the Jackson 5 performing a Funkadelic song. That alone is worthy of inclusion. For context, imagine One Direction performing a Dillinger Escape Plan tune.
George Clinton had previously been a staff songwriter at Motown, though we are unsure if any of his songs were used. He wrote this during his tenure and eventually recorded it on the first Funkadelic album earlier in 1970.
What is striking is how this should be totally at odds with J5's bubblegum sound. But it totally works. Given that psychedelic soul was all the rage at the time, it wasn't surprising that they would put their own spin on it, and having the brothers trade lines on the song helped give it a Sly & The Family Stone vibe.
Enjoy Yourself [The Jacksons, 1976]
When the Jackson 5 left Motown and became simply The Jacksons, they were paired with Kenneth Gamble and Leon Huff of Philadelphia International Records. By now, it is safe to say that PIR had overtaken Motown as the prominent soul label, and it made sense for The Jacksons to progress with them.
The first, self-titled album they made with Gamble and Huff gave the group a bit of a shot in the arm, though the relationship never quite hit its potential, despite a UK number one with Show You The Way To Go and their first writing credit on Blues Away.
But we've gone for the first single they released, a funky groove called Enjoy Yourself that really introduced the new Michael Jackson to the world. Listening to his performance on this, it sounds like he really has been let off his leash, and the vocal nuances for which he would become famous in the 80s start to crop up in a big way.
Never Can Say Goodbye [Maybe Tomorrow, 1971]
Although I'll Be There is undoubtedly the Jackson 5's most recognisable ballad, Never Can Say Goodbye isn't far behind it. Like on I'll Be There, Michael pulls in a real age-defying performance on this track.
The song became a bigger as a disco hit on Gloria Gaynor, and later The Communards. But there is a purity to the Jackson 5 original that is lost in subsequent versions.
Sadly, by this point the Jackson 5's initial momentum was starting to wear off after five albums and 18 months of unparalleled success. Berry Gordy and Motown tackled this brilliantly – they made solo records on Jackie, Jermaine and Michael.
Shake Your Body (Down To The Ground) [Destiny, 1978]
1978's Destiny is where The Jacksons really come into their own. Sensing that the time was right to strike out on their own, they ditched Gamble and Huff and wrote/produced the album themselves. And boy did it pay off, being their strongest album since their earliest Motown records.
Despite big hits like Blame It On The Boogie, and fan favourites such as the funky Things I Do For You, Shake Your Body (Down To The Ground) was the undoubted highlight. Which is strange given that is actually quite an unorthodox song; the rhythm is two separate syncopated drum parts playing simultaneously.
It was a song that Michael and Randy wrote together, and the lyric idea came from a line sung by Marvin Gaye in Got To Give It Up; "Let's dance, let's shout, getting' funky what it's all about". It was also the first song to get a remix – not an extended version, a full-on remix.
Dancing Machine [Get It Together, 1974]
J5 needed this song in 1974. After the dizzying heights of their initial success, their audience had grown up, and Motown didn't let them grow up with them. #
Their early hits were written by a group called The Corporation, a group of four men, including Berry Gordy himself. By now, The Corporation had disbanded and it felt like the group were surviving on scraps, with people writing songs the way they thought The Corporation would. But Dancing Machine felt new, like a step in the right direction for the group. This writer would say it pointed to the direction the group would move into when they switched to Epic.
And it worked! It brought them kicking and screaming back into the charts. In fact, the song was so popular that it was re-released as the title track of their next album later in 1974. It would be their last major hit for Motown.
This Place Hotel [Triumph, 1980]
Much of Michael's solo material in later years dealt with feelings of paranoia and mistrust, think Billie Jean, Who Is It?, and a whole lot of HIStory. So it is easy to see this as the beginning of that thread.
The song starts with a slow build up from a string section, before a scream (performed by sister La Toya on the record) kick starts a menacing funk groove. Lyrically, the song deals with a romantic stay in a hotel which was created to break couples up, with the hotel staff deceiving the protagonist's girlfriend into believing he had cheated on her. Other than Michael, the brother who really shines on this is Tito, who provides the guitar solo. After the nightmare is over, a gorgeous piano solo brings us back to normality.
Of note, the song was actually initially titled Heartbreak Hotel, but the label changed the title due to the Elvis song of the same name.
Lovely One [Triumph, 1980]
It feels like by the time 1980 came around, the Jackson family were really beginning their assault on the charts. Jermaine's solo career was flying, with Let's Get Serious becoming the biggest selling soul hit of the year (number two on the list was Michael's Rock With You, which shows how big a hit Let's Get Serious was). Obviously, Michael released Off The Wall.  The Jacksons also probably released their best studio album on Epic with Triumph. Jeez, and Janet was still two years off making her debut.
Another Michael and Randy collaboration, this writer has always wondered if Lovely One was written for Michael's Off The Wall, which was written a year previously and has been non-scientifically proven to be his best solo album by far. Either way it ended up on Triumph and became one of the group's greatest funk work-outs.
I Want You Back [Diana Ross Presents The Jackson 5, 1969]
It had to be, really, didn't it? There have been so few recordings to ever contain such levels of exuberance, save perhaps for Frankie Lymon & The Teenagers' Why Do Fools Fall In Love?
Initially written for Gladys Knight – who ironically discovered the group – the song has been described as having the greatest chord structure in the history of pop. And not without reason.
But what really sells it is the 10 year old Michael, singing like his life depended on it. There's no way he knew what he was singing about, but he sounds like he believed it. The trick to I Want You Back is that it isn't a kiddie song. It was written as an adult song, so you don't have a 40 year old guy patronising the kids with a song about what they think kids would feel. It is a song that connects on a human level.
It is probably the greatest debut single ever released, introduced America to the Jackson family, the new Motown sound and the 1970s. Many have tried to recapture the magic of I Want You Back, from New Edition's Candy Girl to Justin Bieber's Baby. All of them pale in comparison.
The Jacksons play Haydock Park on Friday July 7, 2017
Comments
comments