Ahead of the first ever Liverpool Disco Festival, Getintothis' Shaun Ponsonby looks at disco as a socio-political movement. 
At the end of October, Liverpool will host its first disco festival. There are certain points in history where this would have been unthinkable. A disco festival? What kind of lame-oid would go to that? Am I right?
And yet, this writer thinks the timing is no coincidence. Obviously, the 20 year nostalgia rule plays into this. Disco is 40 years old, and nostalgia comes back around every 20 years. But as it stands right now, we are living in a paradoxical time, where we are equally as open minded, as many others are nationalistic. In some ways, it echoes the circumstances that gave birth to the disco craze in the first place.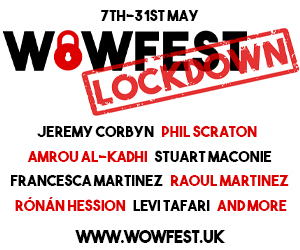 "Disco" wasn't the first time that disco had happened. During the Nazi regime, there was a movement known as "Swingjugend", or the "swing youth". These were teenagers and young adults who were against the Nazi way of life, and congregated to dance to American jazz records. Seeing as jazz was largely created by African Americans and released on Jewish labels, it was seen as highly contentious. The Swing Kids were socially liberal and celebrated their sexuality, which was deemed depraved at the time. The movement spread to France under the Nazi occupation and in 1941 a club opened called La Discotheque for this purpose.
Fast forward 40 years in New York, and there are similar developments taking place. Large areas were impoverished, black pride, civil rights and women's liberation were at a then-all-time high, and the Stonewall riots proved the catalyst in creating a surge in gay activism.
Aspects of these events were being reflected in the music of the day, and there were many records of black consciousness in particular. James Brown was screaming "I'm black and I'm proud", Marvin Gaye was asking "What's goin' on?", Sly Stone responded with "There's a riot goin' on" and Stevie Wonder was living just enough for the city. Meanwhile, Aretha Franklin was demanding some R.E.S.P.E.C.T.; both as a woman and an African American.
By the early 70s, the sound of soul was the sound of Philadelphia. After the rambunctious funk of Stax and Brown, and the soulful 60s pop of Motown, Philadelphia International, courtesy of Kenneth Gamble and Leon Huff presented a new sophisticated soul sound, where strings replaced horns. Think The O' Jays, Harold Melvin & The Blue Notes, The Three Degrees, Teddy Pendegrass.
But as disco progressed, the influences of other communities were added to the mix. The Hustle by Van McCoy & the Soul City Symphony reached #1 in the US charts in the summer of 1975. Much like Chubby Checker's Twist or Little Eva's Locomotion, the Hustle was a dance song that tells you what to do. But the Hustle has an interesting backstory. It came out of the gang culture in the Latino areas of New York. It was originally done at house parties, hooky gigs and basements in the South Bronx. There was one gang in particular who were known to do the Hustle at parties; The Savage Skulls.
If you like to dance, take a look at our regular dance column, Footsteps on the Decks. 
More significantly, disco put a greater emphasis on women. Not just as performers, but as subjects. Barry White wasn't seducing his lady, his lady was seducing him. It was about what the woman wanted, not the man's carnal desires.
The obvious example of the woman's power in disco is Donna Summer. It has often been said that Love To Love You, Baby is a 20 minute orgy put to music. Whilst there is an element of truth to this with Summer's moans of ecstasy, sociologically the point is that the song is about the woman's pleasure, not the man's. Going back to the classic girl groups of the 60s, they sang songs about longing for men and how much they needed their man in their life. No surprise given that pretty much all of those songs were written by men who assumed this is how women felt.
Though Love To Love You Baby was written and produced by Giorgio Moroder, Summer's co-writing credit and passionate moans stamp the record with authenticity. You have to wonder if Madonna, Janet Jackson, Nicki Minaj, or any other female star who has presented a strong sense their own sexuality would be possible without the likes of Donna Summer.
It was a female singer who dominated the charts enough to have white rock radio stations change their format. The record was Gloria Gaynor's rendition of the Jackson 5's Never Can Say Goodbye. Of course, Gaynor's most famous hit is I Will Survive which could quite easily be considered the R.E.S.P.E.C.T. of the disco era; a relationship song that isn't outwardly political, but has retained a double meaning as a song of overcoming what the institutionalised motherfuckery throws at you.
I Will Survive was especially adopted as a Queer anthem, and disco took major inspiration from New York's gay scene. There are probably two specific acts who promoted this gay positive attitude to middle America through disco, and for totally opposite reasons.
The first was Sylvester. A flamboyant drag queen from Los Angeles, Sylvester could not have existed at any other time before disco. He likely would have been just another suited and booted soul singer in the closet.
Despite the onset of gay liberation, most programme directors were still conservative and Sylvester had trouble gaining exposure in some circles. Despite his flamboyant image on stage, his album covers presented a much more conservative image to please the average, uneducated listener – let's call them Joanne and Cleetus – which is something Sylvester himself was reluctant to do. He showed up for the photo shoot for his 1980 record Sell My Soul  with long, effeminate hair, and took pictures in suggestive poses, included sticking a champagne bottle between his legs and popping the cork. Naturally, the record company freaked and the image was toned down considerably.
This was less of a problem for the other major gay act of disco. A group who could very well be one of the most brilliantly subversive groups of their time; The Village People.
Yeah, I said it; The Village People.
If you think of what they paraded in front of middle America, they were nothing short of genius. The six members had a tough character image; the cop, the biker, the cowboy, the construction worker, the GI and the Native American. Unbeknownst to millions of all-American conservatives, most of these were also complete gay archetypes, and the group were as campy as anything.
Then there are the songs. Y.M.C.A. – a staple of every wedding you'll ever go to – is ostensibly a song about cruising and doing some guy in the showers. Hell, the album it comes from is even called Cruisin'. "They have everything for you men to enjoy/You can hang out with all the boys".
They followed that up with In The Navy, which begins with the obvious line; "Where can you find pleasure?". They had Macho Man, Sleazy, Sex Over The Phone. Meanwhile, Joanne and Cleetus were blissfully ignorant.
The members of the Village People themselves are either modest or unaware of this, some of them refusing to acknowledge that this was the case, stating "We are just a party band. We are not here to save trees or the planet. We want to party". However, the songwriters themselves have presented the exact opposite account.
By now disco was a bona fide cultural phenomenon, capped by Saturday Night Fever, a monster blockbuster movie and soundtrack which wound up – at the time – being the biggest selling album ever released. Though, surely by no coincidence, the soundtrack isn't headlined by Sylvester or Donna Summer, its three straight, white men; the Bee Gees.
What is interesting about watching the film now is how far from disco's roots the characters are. These are tough Italian American men, and they speak in an extremely derogatory way about the very people who created the music that they dance to every night. To them, blacks are "n**gers", gays are "fags" and women are objects, hence John Travolta's character Tony attempting to rape his dance partner Stephanie, though the movie is most likely a critique of such behaviour, as opposed to a celebration (whether Joanne and Cleetus understood as such is another matter).
The final piece in the puzzle was, of course, Studio 54. The ultimate discotheque, and a club of Caligula-levels of hedonism, still in a shroud of mystery and wonder to this day. Even the rock stars of the 60s who died in pools of their own vomit couldn't match the debauchery of Studio 54. Hey, rock & rollers; anything you can do, we can do better.
But so damn exclusive was 54 that even Nile Rodgers and Bernard Edwards of Chic couldn't get in. When they were turned away, they ran around the corner and wrote a song in protest. "Ah! Fuck off!" they bellowed over the riff. It was too damn funky not to use, so they instead started screaming "Ah! Freak out! Le freak, cst'e Chic". They weren't turned away again.
Disco wasn't outwardly political, and you'll be hard pressed to find a disco protest song. But it is telling that Le Freak was born out of a sort of protest song, one that bemoaned exclusion. If disco was about anything, it was inclusion. In itself, is that not political? It is rarely seen as a political movement, despite some vague acknowledgement at the time, with journalists such as Ken Emerson commenting; "Disco is an integrated music, probably more so than any other, and many discotheques are meeting grounds for blacks, white and Hispanics."
Although Studio 54 is seen as the apex of the disco scene, it also kind of spelled out the end.
It has passed into popular folklore now that the backlash to disco was – in part – rooted in sexism, racism and homophobia. Bee Gees aside, there weren't many straight white men genuinely taking charge of disco. Just think of the name of the movement; "Disco Sucks". There is more than a little sexual connotation there.
It can't be denied that the main movers and shakers in disco were African Americans (even if the funk was slightly toned down), women and gay men. Officially, the backlash to disco was due to the perception that it was – as Time Magazine referred to it – a "diabolical thump-and-shriek". While there is definitely a huge part of it comes out of this, and also the overkill of disco records from just about everybody who was making records at that point, we're pretty sure that's not the full story.
Get more details on the first ever Liverpool Disco Festival here. 
Yes, there were many terrible disco records. Horrible novelties like Disco Duck, and bands like the Rolling Stones (Miss You), Kiss (I Was Made For Lovin' You) and Blondie (Heart of Glass) jumping on the bandwagon. One of the most notorious disco misfires was the imaginatively titled Ethel Merman Disco Album. Which, yes, is actually Ethel Merman singing There's No Business Like Show Business and Everything's Coming Up Roses with a four on the floor disco beat.
But to chastise an entire genre? Are you trying to say there are no bad alternative rock bands? What crap! There was an entire "indie landfill" about a decade ago that amounted to about the same as the lousy disco bands; hangers on who figured out a formula and produced bland record after bland record. However, a gang of straight white men are never going to enrage as much as a gang of minorities empowering themselves from the clutches of a mainstream culture that has continuously beat them down for centuries.
The image of the infamous Disco Demolition Night is disturbing in relation to the aforementioned Swingjugend. Seeing thousands of straight white men burning records by gays, blacks and women can quite easily hark back to the aesthetic of the Nazi book burnings. The people at that event must have liked disco at some point – otherwise why did they have the records to burn? Or did they buy them just to burn them, which would have seen sales skyrocket?
But it is interesting to see what the people in that stadium really wanted; white rock music. Think of the major, dominant force in rock & roll for the coming MTV generation. Compare the liberation of Donna Summer records to the puerile, sexist cry of hair metal. This writer has a little soft spot for the cartoonish ridiculousness of Motley Crue, and I often hate myself for it. But like what disco became, it was hedonistic, it was heavy on sex, drugs, looking good, and simple music with simple lyrics. Except the only people to whom it gave a platform were privileged straight, white men. It seems odd that the same audience that would reject disco because of it's most base, mindless records would then embrace the rock & roll equivalent.
We all know now that disco never truly died, it just rebranded. Disco is dance music, it is house music. It continued evolving in ways that nobody present on Disco Demolition Night could have possibly imagined. What Time Magazine referred to as a "diabolical thump-and-shriek" could quite easily have been written about EDM last week. Go to Creamfields and tell me that ain't just 21st century disco.
So, why do we think the time is right for Liverpool Disco Festival?
If the rise nationalism and the impending doom of Trump supporters are teaching us anything, it's that we haven't come as far as we thought. All that hatred, bigotry, homophobia, racism and sexism just went underground, waiting for charismatic leaders come forth and strike. Disco was a cultural force so huge, rooted in minority or impoverished communities, and for a time pretty much everyone was swept up in it.
Basically, we are the Swingjugend, and we all gotta dance together.
Liverpool Disco Festival will commence October 29. For more info click here.
Comments
comments