As the world's longest-running girl group roll into Liverpool, Getintothis' Shaun Ponsonby finds the Philly soul legends entertaining, but perhaps a little too cabaret. 
It's hard to know how to approach this one. Prince Charles' favourite girl group take St George's Hall, and it was pretty much what you would expect. We guess. Maybe. The audience is mainly older guys and gals, the kind that probably aren't regular gig goers anymore, if ever.
The Three Degrees enter the stage wearing matching pink sequined dresses, and their glamour almost matches the sheer beauty of the décor of St George's Hall. They're charismatic and, vocally, their harmonies are impeccable. It's pretty campy and showbizzy, so immediately puts a smile on the face.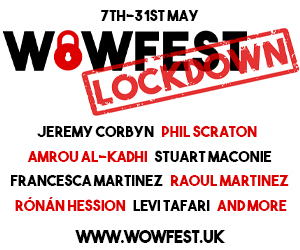 It is interesting to compare this gig to that of Martha Reeves & the Vandellas' last year at Arts Club. Although still heavy on the nostalgia, Martha has found an act that is much cooler and – dare I say it – youth-friendly. You could see it in the make-up of the audience. But there were times when The Three Degrees felt a little like cabaret on a cruise ship. Perhaps there is significant dissonance between the acts, to be fair, as Reeves possesses significantly more grit than the polished Degrees.
As legends of Philadelphia International, it is a little predictable that their latest album consists of Philly soul covers, and they air many of them tonight; Ain't No Stoppin' Us Now, Strategy, Disco Inferno. Especially with the latter (it's hard to cover disco songs and maintain complete integrity, and that song in particular brought back memories of the scene the Tina Turner biopic What's Love Got To Do With It?, in which Turner is relegated to a cheesy nightclub act), these were often the corniest moments of the night, along with an interminably long version of Earth Wind & Fire's Boogie Wonderland that had us looking at our watch after a while.
Philadelphia International – the label that gave the world The Stylistics, O'Jays & Philly Soul. Check out our Top 10 tracks here.
Although stage banter was also a bit cabaret, we should say that it was also often genuinely funny. This writer did literally laugh out loud on several occasions, and it didn't matter that it was obviously painstakingly rehearsed; the jokes were funny, especially the "argument" between the longest term members, Valerie Holiday and Helen Scott. It  may have been all a bit Sonny & Cher, but it was the right crowd for Sonny & Cher. Questioning this is entirely trivial, as it is clearly what the group are aiming for. How can you criticise something for achieving what it set out to? Once you accept this aspect of it and readily engage with it, it is usually a lot of fun.
Predictably, the group were at their best when singing their own hits, Take Good Care of Yourself and the inevitable When Will I See You Again managed to penetrate the audience, and an encore jam of the Soul Train theme (which many people are unaware was performed by The Three Degrees) shifted things into a gear that had not been present previously.
Philadelphia probably produced the least gritty soul music of the era, so it really didn't come as a shock to find The Three Degrees performing an act that is as easily adaptable to cabaret as it is to the concert stage. It is likely they get a lot of bookings for both. But for all the daytime ITV-ness, they were genuinely fun and undoubtedly entertaining. It can't be denied that the audience left in good spirits.
Besides, you kind of have to respect the longest-surviving girl group.
Largely due to traffic, we didn't arrive at the venue until JoJo Desmond had already finished her performance as support. The Three Degrees invited her back on stage at the end of their set and we wished we had seen her perform! She was incredibly enthusiastic and instantly likable when just dancing on stage with The Three Degrees. If she plays in the city again soon, we will have to check her out!
Pictures by Getintothis' Martin Waters
Comments
comments