Taking a trip through gospel, doo-wop, rock & roll and modern pop, Getintothis' Shaun Ponsonby boldly suggests that one 50s hit is the most important song in the development of pop music. 
There are a handful of songs that the rock & roll history books dictate are amongst the most important in music history. You know the ones we are talking about here, people waxing lyrical about the first time they heard Bill Haley Rock Around The Clock, Chuck Berry playing the opening lick to Johnny B Goode, The Beatles proclaiming I Want To Hold Your Hand or James Brown screaming Papa's Got a Brand New Bag right up to Nirvana's Smells Like Teen Spirit. The new sound, something that held the possibilities of the future and got the young teenage hearts of the era racing. What was that?!
There is one song that this writer believes doesn't get mentioned enough in the pantheon of the most influential songs ever recorded. One song that potentially spawned more careers than any other one song in history.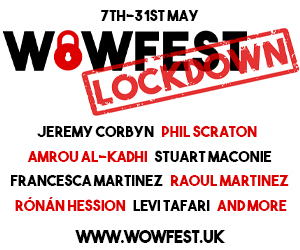 The song is Why Do Fools Fall In Love?, originally recorded by Frankie Lymon & The Teenagers in November 1955 and released on January 10, 1956, when Lymon himself was just 13 years old. We imagine you have heard it, but have you considered it?
The Teenagers were likely the first successful integrated rock & roll group. Hailing from Harlem, and featuring both African American and Puerto Rican members, they began life as the Earth Angels, no doubt named after The Penguins' hit Earth Angel (Will You Be Mine) from 1954. If you are not immediately aware of that song by its title, I point you to the scene in Back To The Future at the Enchantment Under The Sea dance, where George and Lorraine slow dance and share their first kiss, right before Marty McFly bursts into Johnny B Goode.
Yeah, that's the one.
At the time, the street corners in New York were populated by groups of guys huddled under a lamppost singing harmony. In a lot of cases, this began as an emulation of the youngsters' favourite gospel groups, such as The Soul Stirrers or The Dixie Hummingbirds. Right up until way into the 60s, the gospel quartets were superstars in the urban communities, and following performances, the kids would group together and attempt to recreate the magic they had witnessed. As time went by, this evolved into a much more secular movement, spearheaded by the success of secular vocal groups such as The Ink Spots. Thus, doo-wop was born.
Like his parents, Lymon sang in the church, and was working in a grocery store when he joined up with the Earth Angels, who he had heard at a high school talent show. They learned that Richard Barrett, A&R man at Gee Records, lived down the street and would sing outside his window. After much pestering, Barrett relented (possibly just to get some damn sleep) and took the newly christened Teenagers to audition for label head George Goldner.
The group – aged between 13 and 17 – even had original material to audition with. The young Lymon, along with other teenaged group members Herman Santiago and Jimmy Merchant, had written a song which was then called Why Do Birds Sing So Gay?, with lead vocals taken by Santiago. But, as luck would have it, he came down with flu on the day of the audition and was unable to perform the song. Goldner looked at Lymon, the youngest member of the group, and said "Let the kid try it".
Frankie transformed the song. Being younger than the others, he had a little more youthful exuberance, and the higher pitch of his voice was something that hadn't really been heard before. Despite this, he also approached the song in a much more mature fashion than Santiago was able.
For comparison, listen to 13 year old Frankie Lymon singing Why Do Fools Fall In Love? and compare it to 16 year old Justin Bieber singing Baby in a vacuum where character and charisma are banished for evermore.
Even the sentiment of the song is beyond what you would expect from a 13 year old kid's lyrics. Although they are innocent and simple, authentically juvenile lyrics that are quite obviously not written by a 40 year old guy desperately trying to appeal to da kidz, he isn't saying "I love you, and this is great, and this is wonderful, baby, baby, baby". He is saying he is a fool for being in love, he is looking at a slightly darker reality than innocent teenage courtship, even if that is how it seems on the surface; "I know of a fool you see, for that fool is me". Why is he a fool? Why can he not be happy about the fact that he has fallen in love? The questions aren't answered and, on inspection, you have to think about that yourself.
Lamont Dozier: "We made sure the song was King" – the Motown legend on the Supremes, the Four Tops, George Clinton & more
But the immediate affect that Why Do Fools Fall In Love? had as a song was to bring the vocal groups kicking and screaming into the modern rock & roll era. Chuck Berry and Little Richard were already all the rage. By comparison, the ballads from the likes of Little Anthony & The Imperials and The Five Satins were beginning to look old hat, and therefore there was no guarantee that the form would survive. The Teenagers' song had a swing to it, one that time has not diminished. It still sounds urgent, exciting, youthful, joyous in a way that very few records do, and with all due respect to the rest of the group, that is really down to Lymon.
Ronnie Spector writes at length about Lymon in her autobiography Be My Baby: How I Survived Mascara, Miniskirts and Madness, or My Life as a Fabulous Ronette, admitting; "A lot of entertainers can't or won't tell you where they got their style from. But I know exactly where I got my voice: Frankie Lymon… I was 12 when I first heard Frankie Lymon and the Teenagers sing 'Why Do Fools Fall in Love?' Frankie had the greatest voice I'd ever heard."
Because they were so young, Frankie Lymon & The Teenagers inspired kids of their own generation into performing, many of whom became the transcendent legends of the 60s. There are some you would expect, particularly with the Motown crop. Diana Ross covered the song in 1981, scoring a hit big enough to name the parent album after it. She has also said that when she started out with The Supremes, she was trying to emulate Lymon's crystalline voice, pronunciation and whip-crack timing. Smokey Robinson claims that when he first met Motown founder Berry Gordy, he asked him to sing a handful of Lymon tunes at the piano as an audition, songs Smokey knew all too well as Lymon was a personal hero of his.
The most obvious example, though, is the most famous. When asked about hearing 10 year old Michael Jackson for the first time, Marvin Gaye remarked "It was Frankie Lymon all over again." This was no coincidence.
When Gordy signed the Jackson 5, he opted to base the group's entire sound and aesthetic on an updated version of Frankie Lymon & The Teenagers. Indeed, listening to their debut I Want You Back and …Fools… back to back, you can't help but notice a familiar feel to both records, despite technically sounding nothing alike; the youthful exuberance, the excitement, the young lead singer barely into double figures who sounds like he understands something that he surely couldn't have experienced at his age. That the title for J5's follow-up single, ABC, echoes that of The Teenagers' Top 10 R&B hit The ABC's of Love is surely no accident. The influence on the Jackson 5 can be seen very clearly in the clip below. It isn't just the song, it isn't just the choreography; it is the expression. You really can't take your eyes off Frankie, and you almost forget that he's just a kid, just like with little Michael.
But there is also Joni Mitchell, who has covered both Why Do Fools Fall In Love? and later hit I'm Not A Juvenile Delinquent, the latter a song also covered by Ted Nugent's Amboy Dukes. Take a listen to The Beatles' Tell Me Why from A Hard Day's Night and dare tell us that this clearly wasn't inspired by The Teenagers' hit – aside from the title, it even has a pretty obvious doo-wop inspired chord structure. Frankie Valli & The Four Seasons have gone on record as being inspired by Lymon, as have The Beach Boys.
Most surprising for this writer was the discovery that Dr Funkenstein himself, George Clinton of Parliament-Funkadelic and the most sampled man in hip hop might not be where he is today was it not for Lymon. The first incarnation of Clinton's gang of misfits was The Parliaments, initially a doo-wop group who literally rehearsed in a barber shop. He speaks more about Lymon is his book, Brothas Be Yo Like George Ain't That Funkin' Kinda Hard On You, but it's right there on his website too, in black and white and with no room for misconstruing; "Basing his group on Frankie Lymon & the Teenagers, Clinton formed The Parliaments."
Sadly, unlike those listed above, Lymon was not destined for a long lasting career.
The trouble probably started during an appearance on legendary DJ Alan Freed's TV show The Big Beat in 1957. In what was very much a sign of the times for segregated America, Lymon was performing with the group when he started dancing with a white girl on live television (GASP!). It is no exaggeration to say the act caused a scandal, one so all-consuming that The Big Beat was immediately cancelled as a direct result.
It didn't help that, despite being hits, many of their subsequent singles were basically re-writes or harked back to Why Do Fools Fall In Love? Check out immediate follow-up I Want You To Be My Girl; it begins with the same bass vocal, follows the same structure and Lymon's cries of "oh, oh, oh, oh" sound almost exactly the same as his cries of "Why?" in the first hit. Similarly, the aforementioned The ABC's of Love features a familiar sounding saxophone solo.
At 13 years old, Lymon was by far the youngest member of the group, and was touring with adult acts. Original group member Jimmy Merchant has said: "We were hungry for girls, as all boys are. We saw how adult singers were womanisers, and so we copied that." But it wasn't just sex that consumed his life on the road. First there was the drink, then the marijuana. By the age of 15, heroin became the young Frankie's main vice.
Be My Baby: the legacy of Ronnie Spector and the badass girls of the 60s
The group being billed as Frankie Lymon & The Teenagers, rather than just The Teenagers, was also causing much in-fighting. The group's contract was sold to notorious industry snake Morris Levy, who added his own name to the publishing credits for the song The Teenagers had written. He further caused a rift in the group and eventually convinced Lymon to go solo. He was replaced by Billy Lobrano, the group's first white member.
Neither Frankie nor The Teenagers had much success in the aftermath. Like many child stars, once Lymon's voice changed, the magic was gone for much of the audience. He made a number of appearances on television, a 20 year old man lip synching his biggest hit with a 13 year old kid's voice, as it was on his final TV appearance on Hollywood-a-Go-Go. His lifestyle had taken its toll; he was missing a tooth, his skin was rough and he appeared dazed. The agile movements he created with ease had gone before he had even hit his twenties. It didn't help that, as industry folk tended to, Levy swindled much of the money owed to Lymon, and he was broke.
He went for one more shot at the big time in 1968, but died of a heroin overdose on February 28 – the night before the recording session was due to begin. He was 25 years old.
Many believe had Lymon survived, he could have turned his career around. Later member of The Teenagers, Bobby Jay, said; "I've often said over the years that if Frankie was still with us today, he would have been our generation's Sammy Davis Jr. He had that kind of talent".
Frankie Lymon and Why Do Fools Fall In Love? is the birth of the modern teen idol. Whether directly or indirectly, his DNA is all over the last 60 years of pop idols. Despite the novelty of his age at the time, he possessed talent beyond his years. Like the kids who saw the Sex Pistols at Manchester's Free Trade Hall, the likes of George Clinton, Diana Ross, Phil Spector, Marvin Gaye, Brian Wilson and whoever else all looked at Lymon on stage and saw themselves, realising that they could do this for a living too. These are some of the most influential artists in history. Who hasn't taken something from these people? And yet Frankie Lymon and this song in particular was their inspiration.
That exhilaration that can only come from being a kid is one of pop's defining characteristics. And for that, you've got to tip your hat to Lymon, The Teenagers, and one of the most vital songs in music history.
Comments
comments