As we team up with our good friends for some exclusive Record Store Day shenanigans, Getintothis' Craig MacDonald has all your vinyl needs.
Jacaranda Records and Getintothis have combined forces to bring an array of awesome activities to the iconic venue for this years Record Store Day, on Saturday 22 April.
With the annual event for lovers of all things vinyl seeing plenty of huge acts release special one off items for fans to snap up, The Jacaranda's all day extravaganza will see some of the brightest new talents around showcase their sounds.
Whats more, Getintothis will also be giving six lucky artists the chance to have their releases available at The Jacaranda on the day, but more of that later!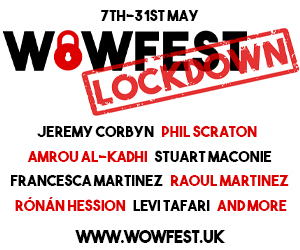 The huge gathering will see Sub Blue, Nick Ellis, Seafoam Green, Astles and Tommy Tenderlion & The Peppercorn Kids all head down to The Jac, while Cal Ruddy, Amique & The Ecstasy, Rain, The Jesse Janes, Indigo Tree and Jon Coley will all be adding their presence to the occasion, as Dj sets from Positive Viberations and The Jacaranda heads get you grooving along the way.
With each act bringing their own special releases down to our GIT stall for you to get your hands on, this is an opportunity not be passed up on.
Between 6pm and 9pm, attendees are encouraged to bring down their own vinyl selections to The Jacaranda, with the chance to win tickets to Iron Maiden's sold out Echo Arena gig, Positive Vibrations – Festival of Reggae tickets, Independent Liverpool festival tickets plus £100 worth of Record Store Day releases as well. Pretty special we would say.
Hunting for the great lost single: what I learned from selling my record collection 
With the Record Store Day festivities kicking off down The Jacaranda at 11am on April 22 and carrying right through till 6am the following morning, this is a true celebration like no other, with plenty of treats on offer to bolster your record collection. See you there!
***COMPETITION TIME***
Jacaranda Records and Getintothis are giving six artists the chance to have their latest releases be on sale at our stall at The Jacaranda this Record Store Day.
If you want your release to be part of our special Record Store Day event,all you have to do is header to the Getintothis Facebook page, like this post and link us to your music in the comments or message us direct.
Your release must be due out before the end of April and entries close on Wednesday 12 April so show us what you've got!
Comments
comments